Jerez – A Traditional Town
---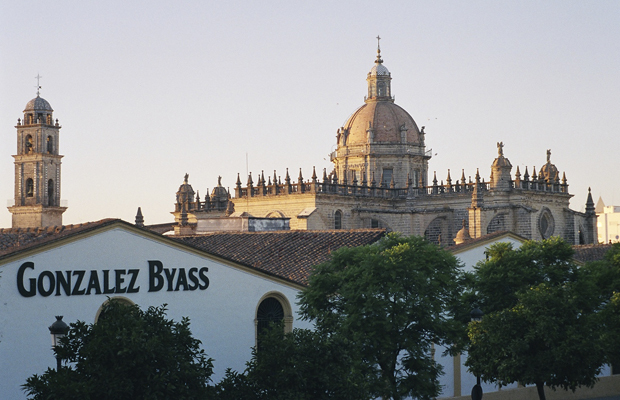 A recent trip to Jerez de la Frontera proved to be a real treat as I set out to explore the home of sherry and flamenco. The town itself has resisted modernisation and the main streets boast impressive townhouses that were long homes to some well-known sherry families. As times and tastes change, many of these houses have found new uses with shops, banks and restaurants taking them over.
Seafood is a staple of this area and if you have some spare time in the morning, pop into the local market where the fishmongers sell their wares. There was fish and seafood of every type on sale and I have to admit to being baffled by some of the larger types. Visit one of the many restaurants later in the day and you will find that same fish on the menu you don't get much fresher than that.
Where food and drink are concerned, little has changed in the traditional sherry bars where sherry comes straight from the cask and you can order a selection of tapas. In many, your bill is chalked up on the counter or table as you sit.
Flamenco music is to be found in most of these sherry bars, too. Go early if you want a seat in some of the more popular ones. Or why not enjoy the Flamenco Festival which is held in February and early March?
No trip to Jerez is complete without a visit and tour of one of the bodegas, where the sherry is stored and blended. My trip to the Gonzalez Byass bodega provided a fascinating insight into the history of the craft. Huge, black casks stand in rows, all containing sherry of varying ages. To blend a sherry takes time and some of these casks will have been standing there for generations. Each sherry is produced from a mix of barrels meaning that even the youngest sherries will have some very old wine in them.
Gonzalez Byass have a tradition of asking famous people from many walks of life to autograph a cask. These casks are kept in use and offer a unique view of social history. Royalty, actors, writers, sportsmen and women, Nobel Prize winners have all been honoured over the years and you can still see their autographed casks in use.
Finally, don't forget to look out for the little wine glass of sherry left on the floor for the mice to enjoy! There is even a little ladder to make sure they can reach the top.