Our March Writing Workshops
---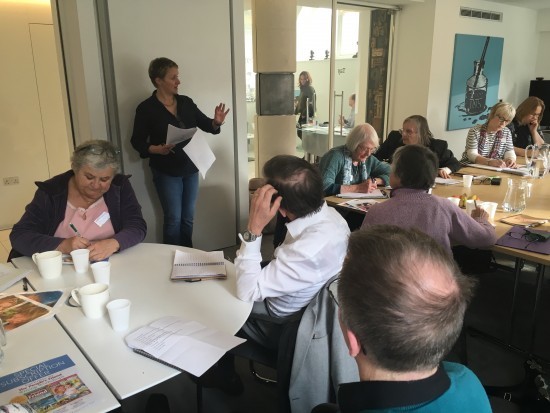 Photos: Shirley Blair
You'll have noticed we have a new look website, which is great. We all benefit from a makeover from time to time. The only hiccup is that some of my blogposts haven't copied over. Anything I wrote in March has disappeared. So, call me precious but I'm going to shamelessly reinstate them.
Three of them are SnapShots. That's my random inspirational pics, which in this new location have been re-titled Story Starter. I'll catch up with them next time, though, because right now I want to restore a photo from the first writing workshop of 2016, back at our lovely Fleet Street offices on March 16. It's the first pic here and shows guest author Alison Carter in full flow.
I think at this point she was explaining "Show, Don't Tell", that mantra of writers everywhere! As you can see, we had a full house, including Helen Yendall, winner of our serial writing competition. The workshop was part of her prize, and I've been kicking myself for not getting a photograph of her. But workshop day is a busy day for all of us, and it went out of my head. However, Helen has been very generous with her praise on her own blog here.
Oh, and excitingly for me she brought me the third and final instalment of her prize-winning idea, "Allen's Angels", which I've read and am itching to share with you. It's scheduled to begin in our June 18 issue, and the illustration briefs are with the artist right now!
Thanks to all the ladies and gents – Both called Arnold! What are the chances? – who joined us for this workshop Wednesday.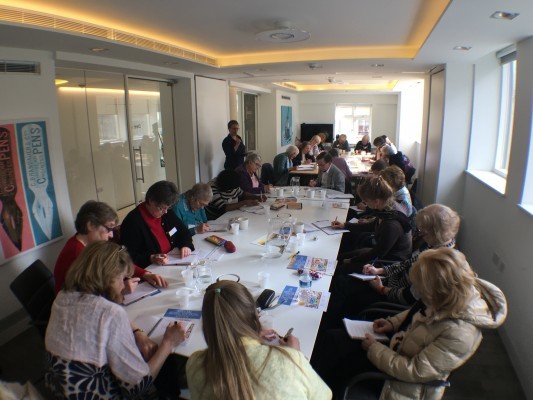 Since then we've had another one, here in Dundee, which I timed badly, smack bang in the Easter holidays on March 29, so I particularly appreciate our guests taking the time to attend. It was still a lively day with lots of really interesting discussions. Kate Blackadder guest co-presented this time, giving so much terrific information that I think all six ladies had writer's cramp! This is Alan from the Fiction Team explaining a point from our Nuts & Bolts section.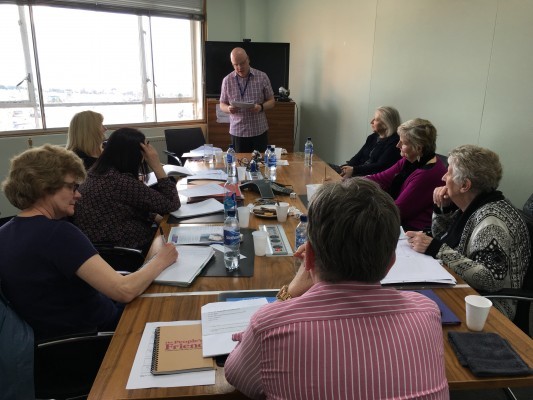 As ever, it's all of our aspiring writers who make these such enjoyable days, and I hope you all now have a very clear picture of how – and what – to write for The People's Friend, and are duly inspired to inundate us!
Meanwhile, Kate and I are off to York next week for workshop number 3. I'll keep you posted!