In Border Country
---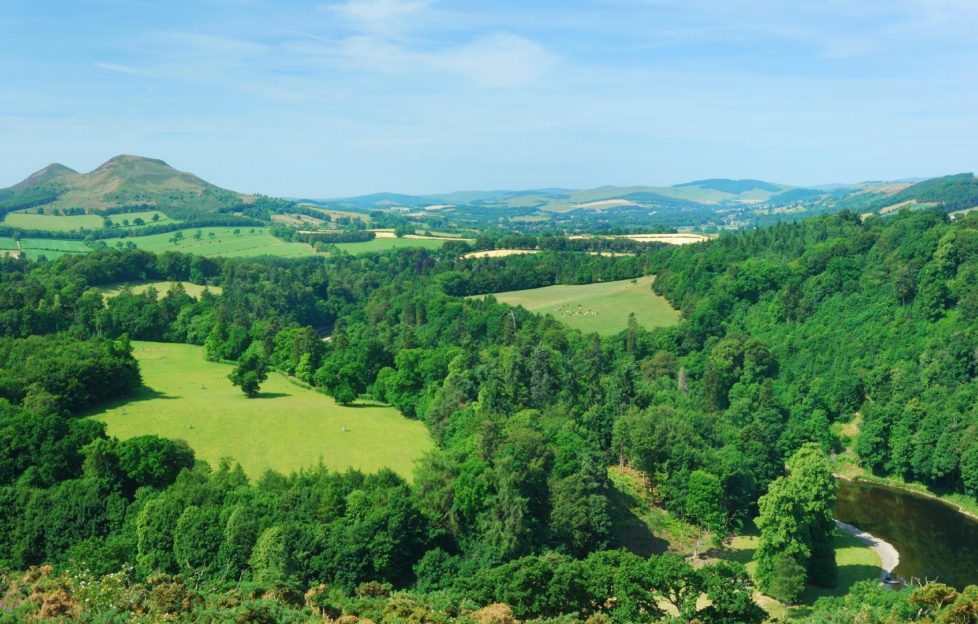 For around 97 miles the Tweed flows down from the Lowther Hills above Moffat to eventually spill into the North Sea at Berwick-upon-Tweed. With almost 20 miles of that journey forming the border between Scotland and England, these waters have witnessed much bloodshed in conflicts between our two nations. Thankfully, this is all now in the past and we can enjoy many lovely peaceful walks along the river's banks.
This weekend I headed south to Dryburgh Abbey to follow four or five miles of the long-distance St Cuthbert's Way. Dryburgh Abbey was founded by local landowner Hugh de Moreville in 1140 but it's believed there may have been a monastery here as much as 500 years earlier.
There's a great mix of history and myth in this Border country. Did the devil not create the Eildon Hills and was this not where Thomas the Rhymer found himself mysteriously transported to Fairyland?
Many old Border tales and events were romanticised by Sir Walter Scott and a few by the less well known, and somewhat more eccentric, 11th Earl of Buchan, both of whom now rest in Dryburgh Abbey.
What a fantastic wee walk this was to be, along the riverside to the village of St Boswells then on, over Mertoun Bridge, to return by the opposite bank.