Easdale's World Stone Skimming Championships
---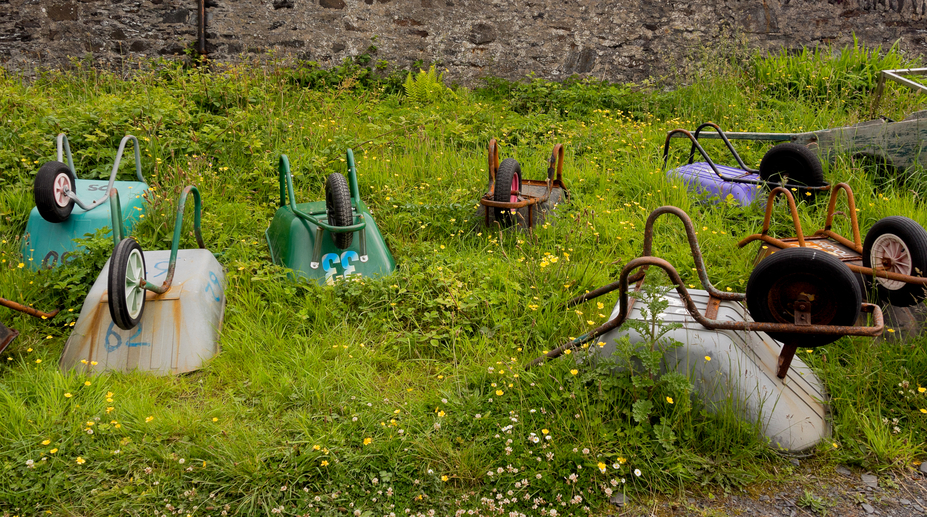 No car? You need a 'barrow. iStock
One of my favourite runs from Oban is to drive out to the island of Seil, crossing the "Bridge over the Atlantic" then on across the wee ferry from Ellenabeich to Easdale Island.
This is a trip I was particularly looking forward to today as, being the last Sunday in September, it's the day that the island hosts the annual World Stone Skimming Championships. With the local stone being slate, and with the island's huge flooded quarry holes, there couldn't be a better venue. You're never too young or too old to enter. Over 60s can even enter the "Old Tossers" category! This year some twenty different countries are represented from Holland to the USA; Poland to Switzerland; Zimbabwe to Australia . . . and they'll all be there just to have a good time.
Easdale Island is traffic free. Indeed, there are no roads or cars on the island – only wheelbarrows used by the residents to carry stuff back and forth from the ferry.
With live music down by the shore, you can expect a real party atmosphere.
Before catching the ferry for home there should be ample time to take a walk round the island and to climb to its highest point too. Who knows, I might even be tempted to skim a few stones myself!