The "Friend" Story Writing Workshop, Bristol
---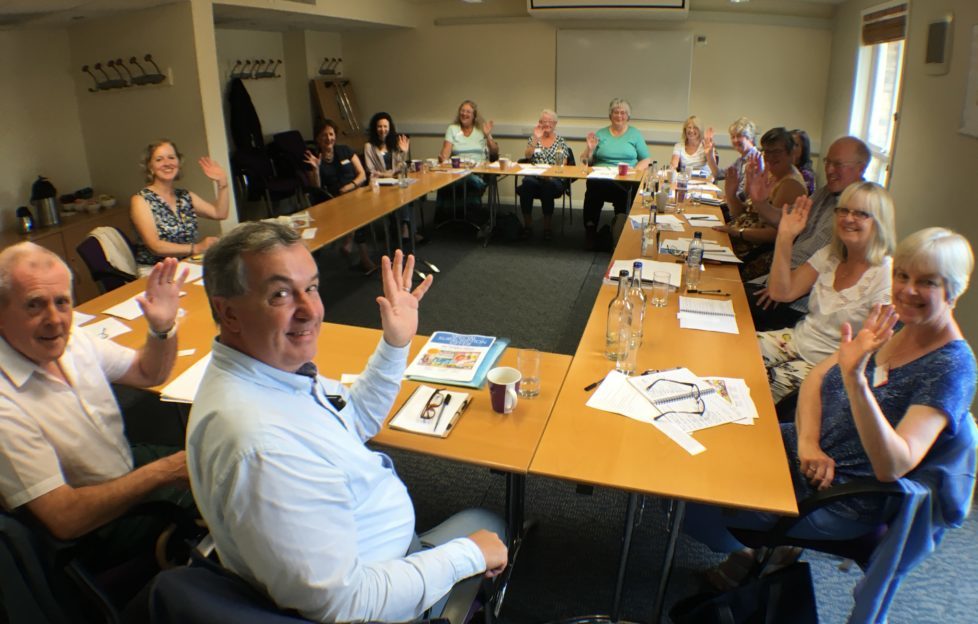 Pic: Shirley Blair
I've been to Somerset! Funny thing: I knew I was going to Bristol for our first autumn 2016 story writing workshop but my head hadn't made the connection that that was in Somerset until I saw road signs pointing to Taunton and Bridgewater….
I had a charming taxi driver, Gary, from the airport to the hotel on Tuesday evening. He kindly took me the long way round – it's OK, I'd pre-booked and pre-paid! – to show me some sights. So now I've seen the completely splendid Clifton Suspension Bridge spanning the Avon Gorge. I hadn't expected it to be so high up. Another connection my head hadn't made.
And then on the way back to the airport the next evening, I had another lovely driver. I never got his name but he was determined to avoid Bristol's evening rush hour traffic jams via lots of country roads and villages. (Yes, I'd pre-paid again….) I had loads of time before my flight so was able to relax and enjoy the scenery.
And they have lovely weather in Somerset – it was like the Mediterranean!
Of course, I was there for our story writing workshop. Helen Yendall worked with me on this one, and it was interesting to have a different perspective and a fresh approach to teaching her segments. But that's the interesting thing. Helen, Alison Carter, Kate Blackadder and Lydia Jones – each has her own presenting style, yet what they have to say is fundamentally the same. They discuss inspiration, structure and point of view, tense and show-don't tell – the basic building blocks that a writer needs to understand to get their story just right.
My pic shows the group taking a minute from one of Helen's exercises. One of them is Alan, who actually attended one of the workshops at our Fleet Street office last year, and came back for a refresher!
I couldn't do these workshops without my guest writers, for their writing skills, experience and enthusiasm. Thanks for your invaluable input, Helen.
And look! We even took a selfie!