December In The Garden
---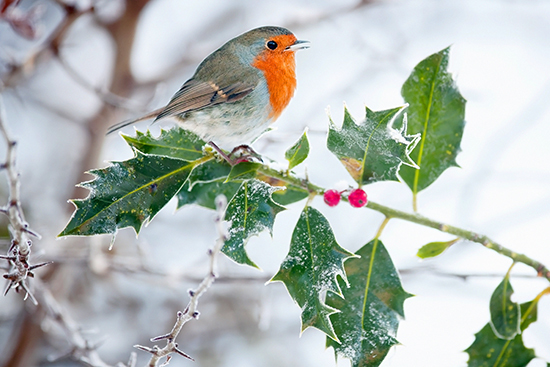 After a relatively warm Autumn the cold weather is starting to settle in across the country, so it really is time for getting that last minute planting done! Traditionally this is one of the busiest seasons in the garden when shrubs and perennials are finally entering their winter dormancy period and can be safely lifted and transplanted into new ground.
The winter garden can seem to be a drab place, but a huge range of plants and shrubs are at their most interesting during the winter months, and with a little planning your winter garden can become a rich tapestry of colours and textures.
Colour and Fragrance
Winter Jasmine have long been a firm favourite, injecting colour and fragrance during winter. Award winning Jasmine nudiflorum (meaning 'naked flower') is an excellent choice, and with its highly perfumed buttery yellow flowers scattered over delicate climbing branches, it can even be used as ground cover.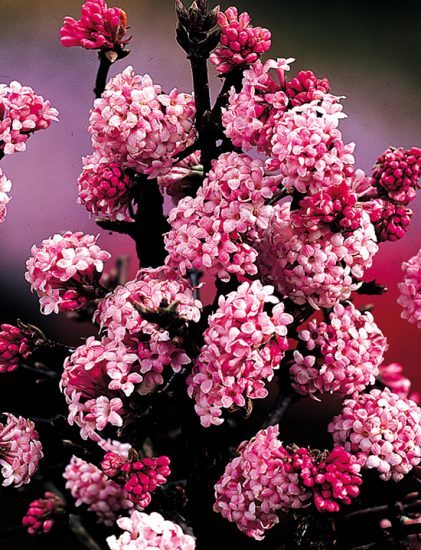 Viburnums are an equally popular choice. Flowering from December to May, Viburnum tinus can be grown in a pot in smaller gardens, while the RHS award winning Viburnum bodnantense 'Dawn' and 'Charles Lamont' varieties make great garden shrubs, producing huge scented flowers from November onwards.
Click here to buy Viburnum bodnantense Dawn.
Colour and Texture
For texture and interest you can't go wrong with a Dogwood or Cornus.  As feature plants these vivid, bushy shrubs are superb in the garden, while the cut branches make an imaginative indoor display. For a festive look why not spray the branches silver and gold, and include them in your Christmas decorations?
Harvesting
You'll be harvesting hardy winter vegetables such as parsnips, Brussels sprouts, cabbages and kale around now. Check for any signs of rot as you are lifting, so you can remove any affected produce and avoid it spreading to your entire crop.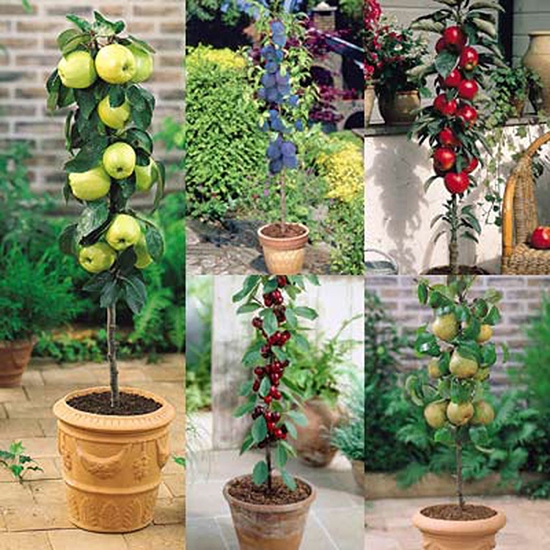 In December pruning begins in earnest, particularly fruit bushes and trees (excluding certain varieties such as plum). Now is also a good time to add some mulch to your existing tree roots for protection.
Click here for our current garden fruit and veg range.
Wildlife  
As you plan your own harvest, winter is a key time to think about your local wildlife. Any plants that produce winter berries are a great help to birds and wildlife. A thick bush or hedge can provide shelter and protection during this difficult time of year, as can leaving small piles of wood in a sheltered or 'wild' part of your garden for little creatures to make a home.
The bright red berries on Hollies (Ilex) are a great addition to the garden (the female varieties produce the berries), while Callicarpia profusion are a great source of food by producing, as the name suggests, an abundance of berries.