A Wee Chill In Tomintoul
---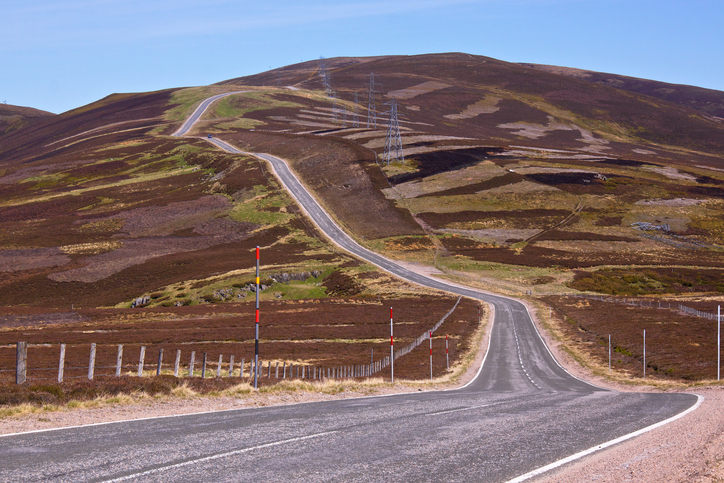 For a July day, it wasn't all that warm – in fact it was distinctly cold. I'd even go as far as to say there was a hint of frost in the air. But then I was more than 2,000 feet above sea level, crossing the Lecht, and making for Tomintoul.
At 1,160 feet high, Tomintoul can claim to be the highest village in the Highlands. Being on the vast Glenlivet Estate, surely the world's greatest whisky producing area, you may well find the intoxicating air laced with a hint of some fine malt.
The village lies on a ridge between the Conglass Water and the River Avon and my plans today included a couple low-level walks that would introduce me to both these rivers. In 1860, when Queen Victoria visited Tomintoul, she wasn't all that impressed but the village was maybe less attractive than it is today with its large village green and ornate drinking fountain. The view over the River Avon, however, did impress her. So much so that, more than a century and a half on, the place where the royal party stopped to take lunch is still known as "The Queen's View".
That viewpoint made a fine start for the first of my walks taking me into the quiet open countryside above the River Avon.