Spring in Kingsbarns, Fife
---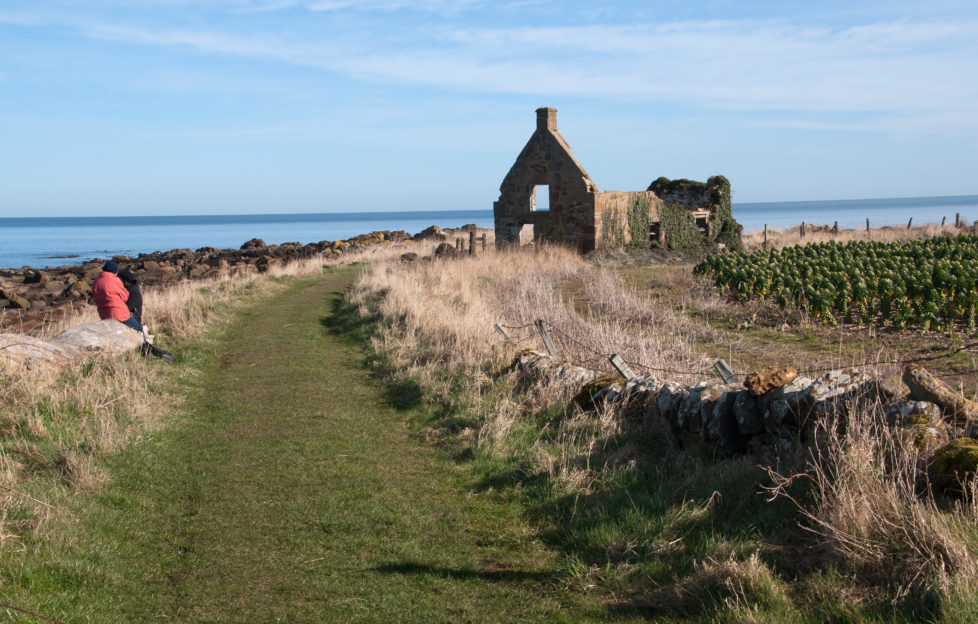 Although it's still only mid-March, along the East Neuk of Fife this morning it felt like spring.  Blue skies, sunny and hardly a breeze to speak of albeit there was still a bit nip in the air.
I'd stopped off for a walk at Kingsbarns midway between St Andrews and Crail.  I must admit I've often driven through Kingsbarns never realising there was a road leading down to the sands of Cambo and connecting with the Fife Coastal Path.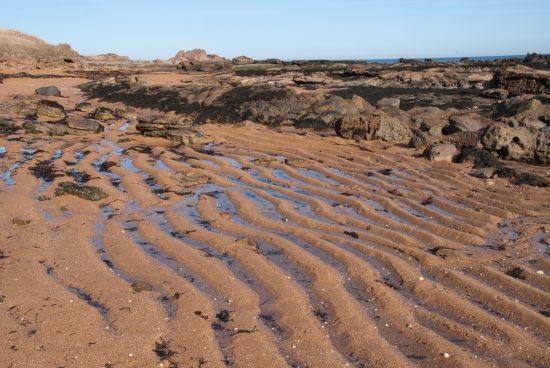 This long-distance way runs 117 miles around the coast from Kincardine on the Forth to the Firth of Tay and Newburgh.  I was to follow it for just a few miles today as part of a circular taking me into the rich farmlands behind the coast.
It's often dry and sunny in this part of the country making it well suited to arable farming.  Indeed, that's how Kingsbarns got its name as, several centuries ago, this was where the Kings, who had their courts in Crail and Falkland, kept large grain barns.
With good quality barley on the doorstep, it's maybe surprising that Fife isn't as famed for its malt whiskies as the likes of Speyside.  That may soon change though now that Kingsbarns has its own malt whisky distillery.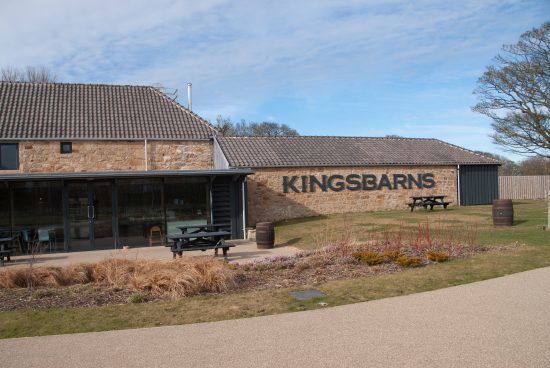 Established in 2014; inside its historic doocot is its very first cask produced.
Fancy a dram?  Well, since by law Scotch whisky needs to be left to mature for at least three years, we'll just have to be patient and wait till 2018 to sample the contents!  Oh well, I suppose I'm driving so I couldn't do it justice today anyway.
You can visit Kingsbarns distillery for a tour or a visit to the cafe: www.kingsbarnsdistillery.com