Plockton Crags
---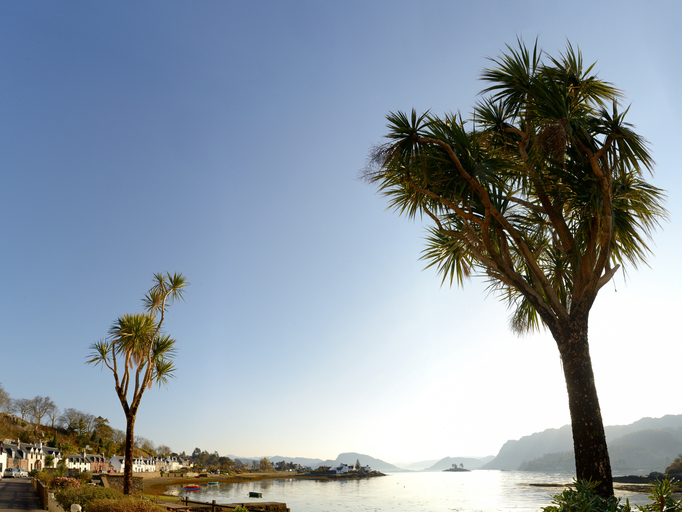 Plockton is a real summer favourite with visitors to the North-west. On a sunny day, walking along its palm-tree-fringed waterfront, one might well forget we're only five miles from the Skye Bridge and not somewhere in the Caribbean.
For all its size, Plockton can be a busy place, especially from late July during the annual Regatta. Just the same, it's easy to escape and find a quiet corner all to yourself.
My morning was to begin with a visit to one such spot, taking a short walk of just a mile or two to Plockton's coral beach. At this tranquil, unspoiled bay, in the early morning you're very likely to meet seals and otters. Just approach quietly and you just never know what you might find.
Back along the village front I could clearly see where the afternoon would take me – up to the mast on the top of the Plockton Crags. It's steep, yes, but believe me, nowhere near as daunting and challenging as it looks from below. And, there's a special reward for anyone making it to the top. Skye, Raasay, Applecross, Torridon, Loch Carron and, of course, Plockton, all spread out before us in what must surely rate as one of the finest panoramic views in the UK.