A Walk From Stronachlachar
---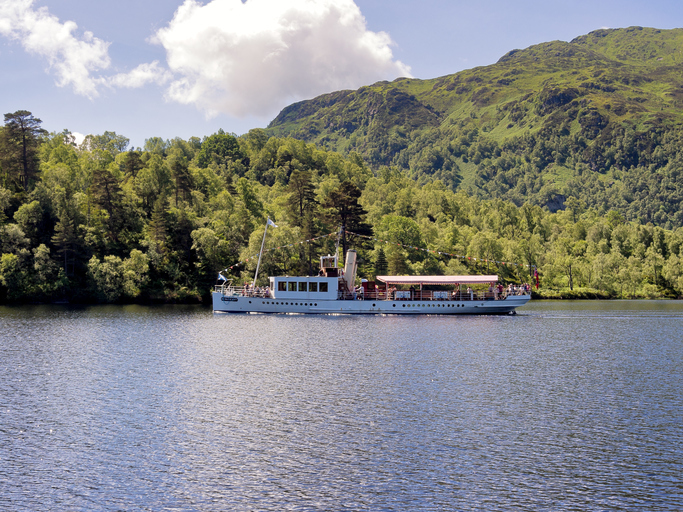 From Aberfoyle the narrow road to Stronachlachar on Loch Katrine wends it way east for around 11 miles. It skirts Loch Ard and Loch Chon, which this morning were looking as calm as mill ponds. Stronachlachar Pier is a destination for the longer cruises on the loch's steamships Sir Walter Scott and Lady of the Lake. For those arriving by car, it's the end of the public road.
This area is known as the Trossachs, and its hills and glens would have been well known to Rob Roy MacGregor. His birthplace was at Glenfyle near the western end of the loch, just a couple of miles beyond Stronachlachar.
As the crow flies, we're only 26 miles from Glasgow and while the picturesque scenery of the Trossachs and the busy city couldn't be more of a contrast, the two are inextricably linked. Through 26-mile-long aqueducts and 13 miles of tunnels, more than 100,000 gallons of water pass each day from Loch Katrine to reappear through the taps of Glasgow. No wonder it was said that Glasgow had the cleanest water in Britain.
This impressive feat of engineering was later enlarged by damming Loch Arkley and diverting its outflow to Loch Katrine. And it all works by gravity.
My walk today was to take me for a closer look at this amazing scheme as I headed for "Royal Cottage", where Queen Victoria spent time during the official opening in 1859, then across the hills following the line of aqueduct vents to return by the end of Loch Arklet.
I wonder if Queen Victoria ever imagined that almost 160 years on, it would still be operating perfectly. They certainly made things to last in those days – the steamship Sir Walter Scott has been plying Loch Katrine for 118 years!