Over At Oban
---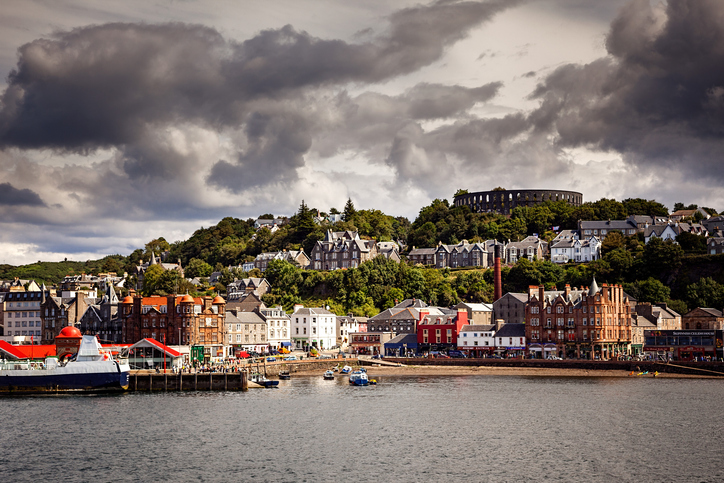 There's always a great holiday atmosphere in Oban – especially on a nice sunny day.  With Cal Mac ferries constantly arriving and departing from and to the Western Isles, even if we may not be going on one of them, we can watch them and escape in mind if nothing else.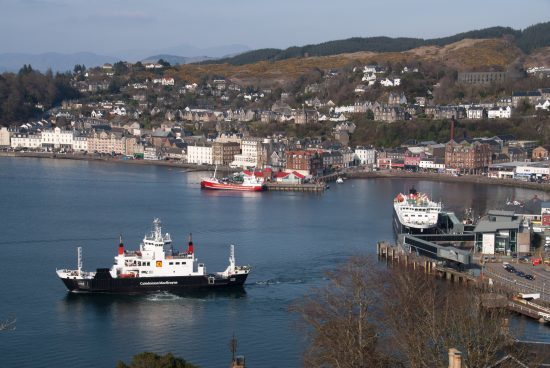 McCaig's Folly is a popular place to sit and do just that but, this afternoon, I took a walk up to Oban's other spectacular viewpoint – the Pulpit Hill.
When Queen Victoria visited Oban she afterwards wrote that it was 'one of the finest spots we have seen.'  And, from the Pulpit, looking out to Mull, as the ferry passes Dunollie Castle and the northern tip of Kerrera, it would be hard to disagree with her.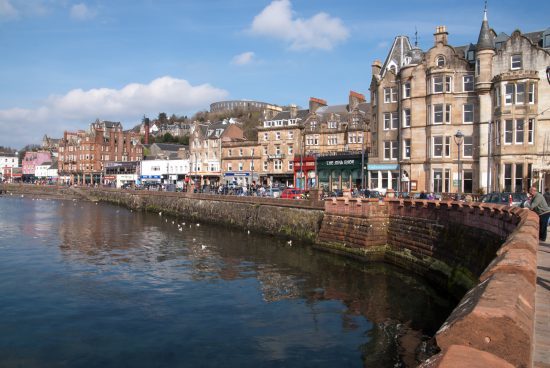 Dunollie – the ancient seat of the MacDougalls – "stern in ruin, noble in decay" was to be my next destination.
Although only 230 feet above sea level, it's a steep climb to the top of the Pulpit but at least we've some comfort from the fact that what goes up, usually comes down again.  Of course, if you're feeling really lazy, you can always cheat and take the car up!