Willie's View: Dun na Cuaiche
---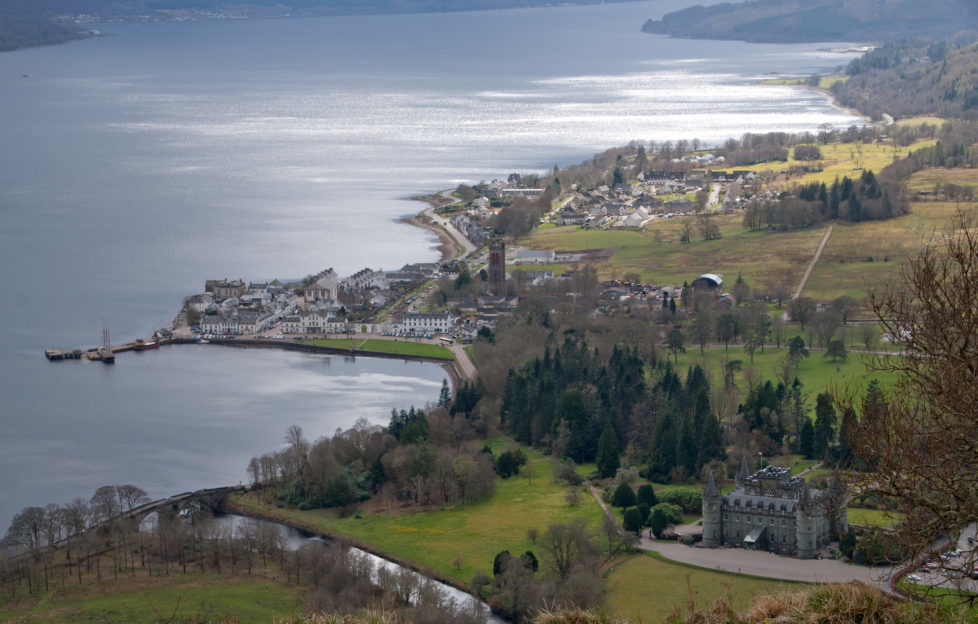 I had an enjoyable walk above Loch Fyne this morning.
I set out from the village of Furnace and visiting the historic farming township of Auchindrain. On the way home, with the sun still shining, I thought I'd stop off at Inveraray and take a climb to the top of Dun na Cuaiche, to revisit the prominent wee tower crowning its summit.
This is a nice easy walk, whether starting from the town or from Inveraray Castle car park.
After crossing the river over an ornate stone bridge with inviting seat recesses, the track steepens and begins to wind its way to the top. It'll certainly test your fitness but it's worth it for the fantastic view along Loch Fyne; over the town of Inveraray and the castle immediately below.
The hill that the folly stands upon is one of the few places from which we can see both town and castle at the same time. The old settlement would have huddled around the original castle but it was wiped off the face of the map after the 3rd Duke of Argyll decided to replace the old castle. It wouldn't do to have the view from his new home spoiled with a village so close after all.
The Duke, however, didn't forget the displaced inhabitants. He commissioned his Architect to design and build a whole "New Town" – the present day town of Inveraray. The project that took some 44 years.
As its name suggests Inveraray sits near the mouth of the River Aray.
I'd left the car in the large car park at the west side of the town , and had scarcely got back to the car and taken my boots off when the rain came on. I couldn't have timed it better.

For more of Willie's travels, click the tag below.
Click here for more of our inspiring travel features.