Cover Story – The Original Queensferry Crossing
---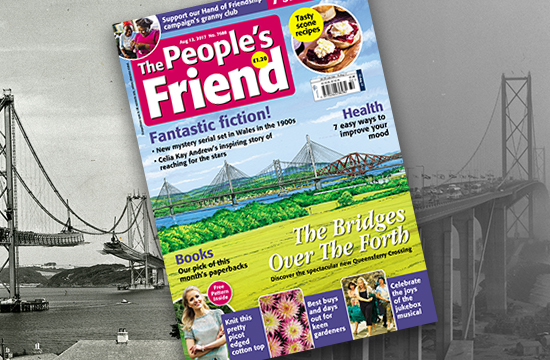 The August 12 cover featured the fantastic Queensferry Crossing – the ground-breaking and long-awaited new bridge spanning the Firth of Forth. The bridge is one of the main traffic arteries in the east coast of Scotland, connecting the capital, Edinburgh, with the Kingdom of Fife, Perthshire and the whole of north east Scotland.
The new bridge opens to much fanfare on August 30th, and we're all eagerly anticipating our first journey across it – it's quite exciting after watching it being built over the last few years!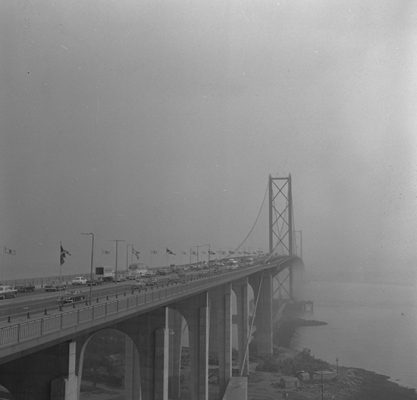 The opening of the new bridge also got us thinking about the opening of the original Forth Road Bridge, and we had a look in our archives to see if we had any pictures of the event.  To our amazement, we found some fantastic shots that we just had to share with you.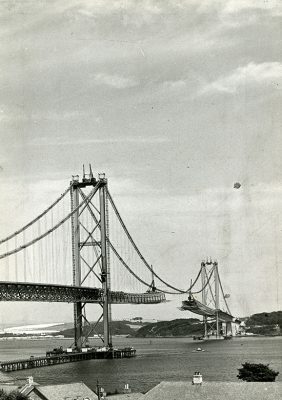 The original Forth Road Bridge was constructed in the 1960s, and was worldwide news when it finally opened in 1964, as it was the first time anyone had been able to cross the Forth at Queensferry by car. Until then, anyone travelling the route had to take a ferry between North and South Queensferry, or travel by train across the Forth Rail Bridge. The ferry service was first established in the 11th century so replacing it with a road bridge was quite historic!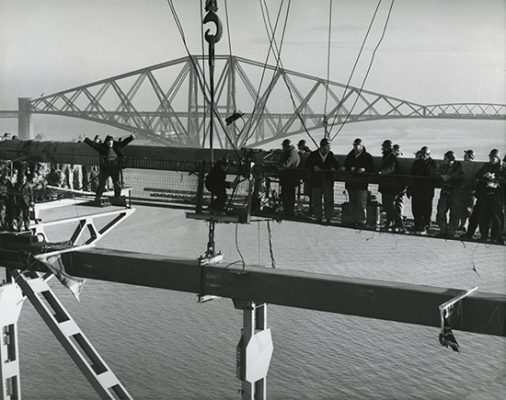 As the longest steel suspension bridge in Europe the bridge was a magnificent feat of engineering.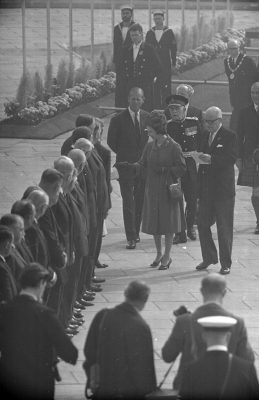 Queen Elizabeth II and The Duke of Edinburgh officially opened the Forth Road Bridge on the 4th of September 1964, and huge crowds gathered to see the ceremony take place.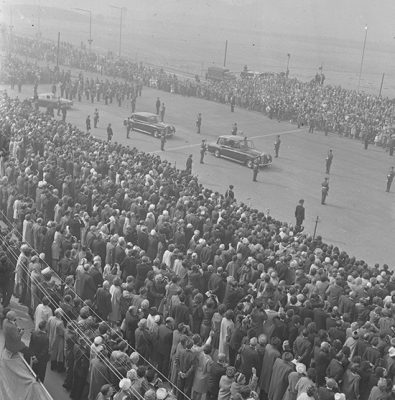 Our photographers captured the scenes on both sides of the bridge as the Queen spoke to local dignitaries, members of the local community and was given a tour of the bridge.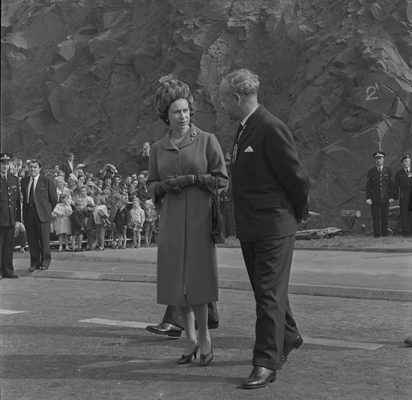 We just love these pictures which perfectly capture the excited atmosphere of the day.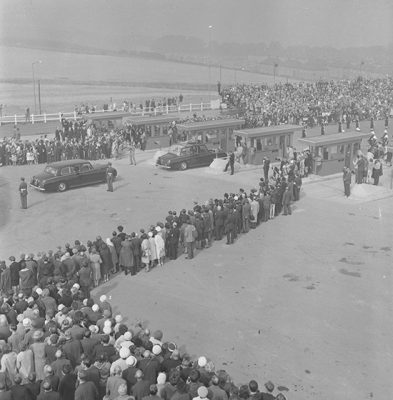 Our website has a huge archive of fascinating photographs dating from the 1950s onwards. All of our images are available to browse online, and can be purchased as a digital download or as a high quality print or canvas.