Grounded In Perth
---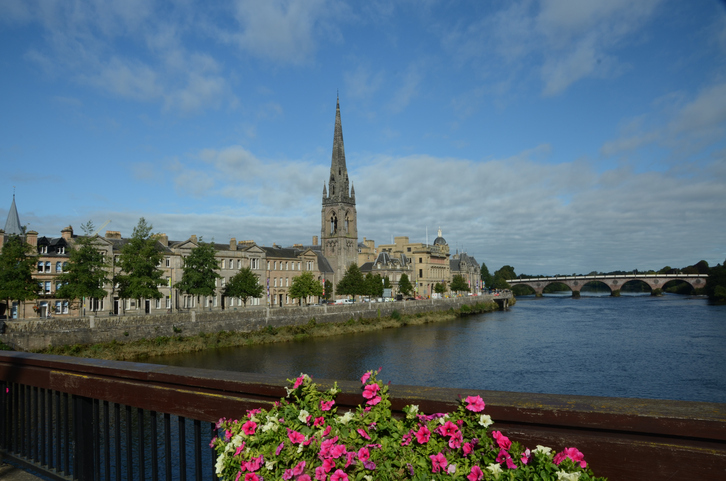 I was kind of grounded today, having booked my car in for a service at Perth. As it would only take three or four hours, though, I decided just to wait for it. However, as it turned out to be such a fine morning, it was far too nice to spend sitting drinking coffee in the garage.
Having my boots and camera with me, I knew just where I could head – down to the South Inch and across the railway bridge to Rodney Gardens.
Cantilevered from the side of the rail bridge, this footway over the Tay separates us by only a few feet from the passing trains. It certainly gives us the chance of catching some grand views of Tay Street with the tall spire of St Matthew's Kirk and the old road bridge further upstream.
From Rodney Gardens, Perth Sheriff Courthouse was beautifully reflected in the river. Seeing the rhodys in full bloom, it was then too tempting not to aim next for the National Trust for Scotland's gardens at Branklyn. One of the east coast's finest spring gardens, it was bound to be looking good. It was, too.
The only disappointment there was when the garage phoned me to say my wheels were ready to be picked up.