Enjoy The People's Friend Desk Diary All Year Round
---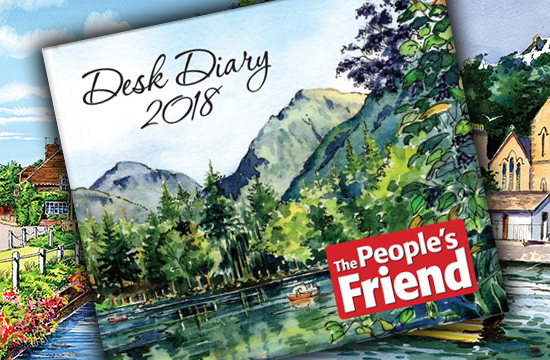 Our handy desk diary is back for 2018, and we think it's the best yet. Over the last few years our readers have contacted us and told us how handy they've found the diary, and we've had lots of great feedback on the featured illustrations from locations all over the UK. In fact, there's a different scenic illustration for every week of the year, and we couldn't resist sharing some of them with you.
The 2018 Desk Diary features lovely images and it's truly nationwide. To give you just a small sample, we've selected two of our favourite places!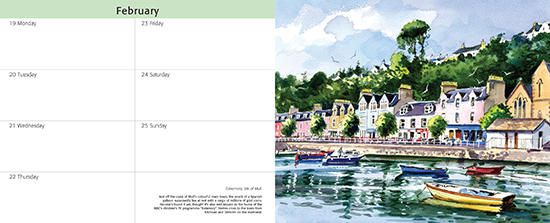 Tobermory – otherwise known as Balamory, the home of one of TVs most loved children's programmes – is one of our favourite holiday destinations, with its charming painted houses and harbour filled with fishing boats.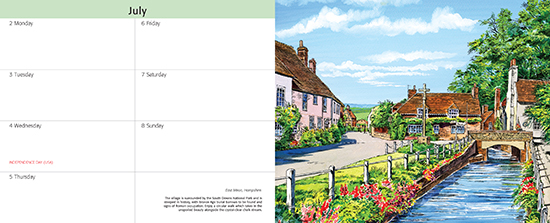 East Meon in Hampshire is a special village nestled next to the South Downs National Park, and has an astonishing history dating back to the Bronze Age. It makes for a brilliant walk on a sunny summer's day, with its picture-perfect houses and lovely stream.
We like to think the Desk Diary provides our readers with some inspiration for their travels – it's certainly inspiring us to revisit some of our favourite places in the year ahead.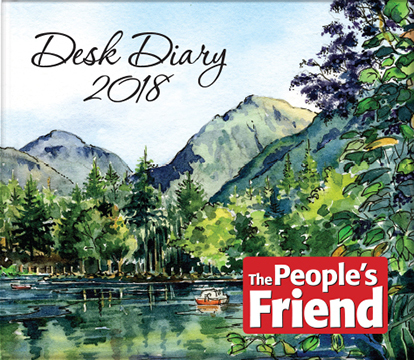 The 2018 People's Friend Desk Diary is out now, and is available at the DC Thomson Shop for only £10.45.