On The Cateran Trail
---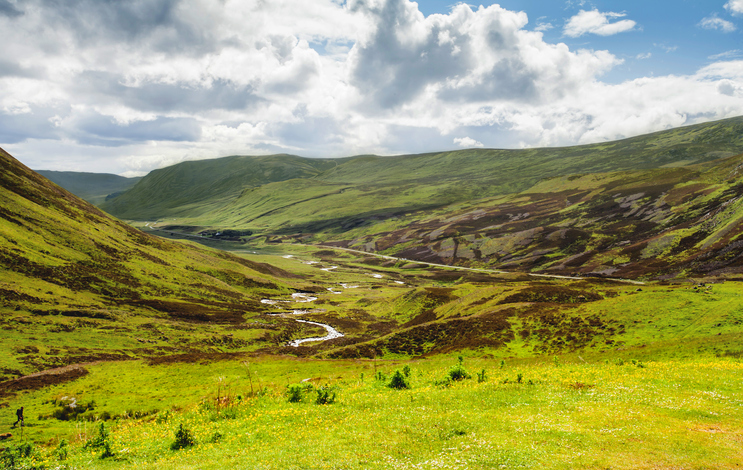 Scotland has quite a number of waymarked long-distance walks on offer, from the West Highland Way to the Southern Upland Way, the Borders Abbey Way to the Fife Coastal Path and so on.
One of the beauties of these long treks is that they can easily be broken down into comfortable day long hikes.
Today I went to Alyth in Angus to climb Alyth Hill and follow part of the 64-mile long Cateran Trail. My walk started along the banks of the Alyth Burn crossing its 500-year-old packhorse bridge. This then took me up Toutie Street to join the old Bamff drive road up to Ardormie Farm.
Alyth Hill is only 966 feet high and an easy climb. This hill has for over 600 years been part of Alyth's common grazing ground. Toutie Street takes us back to the days when the herdsman would toot his horn to let folk know it was time to drive their cattle out to let him take them up to the grazing.
This pleasant circular may be only six or seven miles long but it has certainly whetted my appetite to tackle more of the Cateran Trail.