Fiction Ed's Book Review
---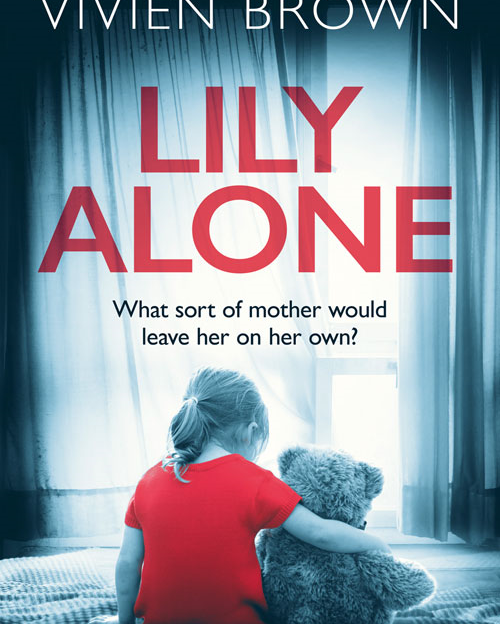 What's a mother's worst nightmare? Of course it's that something bad happens to her child. And that's Vivien Brown's starting point in Lily Alone. Ruby regains consciousness surrounded by strangers. She's lying on a pavement. There's talk of ambulance, hospital. The paramedics ask her name and all she can say is "Lily".
No, not her own name but her daughter's. Her toddler daughter, now home alone, and no one knows.
From this nail-biting opening, when the reader gasps and clutches her chest in dread, Vivien skilfully expands the story, drawing in a cast of characters who all have their own story to tell.
There's Patsy, flying home with new-fiance Michael – Lily's father and, obviously, Ruby's ex. There's Geraldine, Michael's mother, waiting at the airport to meet them.
The scene switches to William, recently abandoned by high-flying wife Susan – much to his mother's approval.
And thus the theme of this begins to emerge – mothers and the sometimes complex relationships they have with their offspring.
At first glance their stories seem innocent enough, but as Vivien carefully constructs this web of intrigue, we learn how the characters interweave; the effects their actions have on each other.
And of course we're never allowed to forget Lily, at the centre of the drama. Each second that passes, each page of the book we turn, her situation becomes ever more precarious and perilous.
Her mum's in hospital. Head injuries. No ID on her, nothing at all. So she's not in a position to do anything to help and can't alert anyone else to help either.
Vivien is particularly good at ramping up the tension in the scenes where we are with Lily, abandoned in the flat. We're desperate to help and yet helpless She's only a toddler, remember. Doesn't bear thinking about, does it?
Lily's on her own.
---
Lily Alone by Vivien Brown is out now in HarperImpulse paperback and ebook, priced £7.99
And we have an interview with Vivien and a short story she's written exclusively for "Friend" readers in Special 148, on sale October 23. Don't worry – it's titled "Online Granny" and won't give you nightmares!