Out By St Andrews
---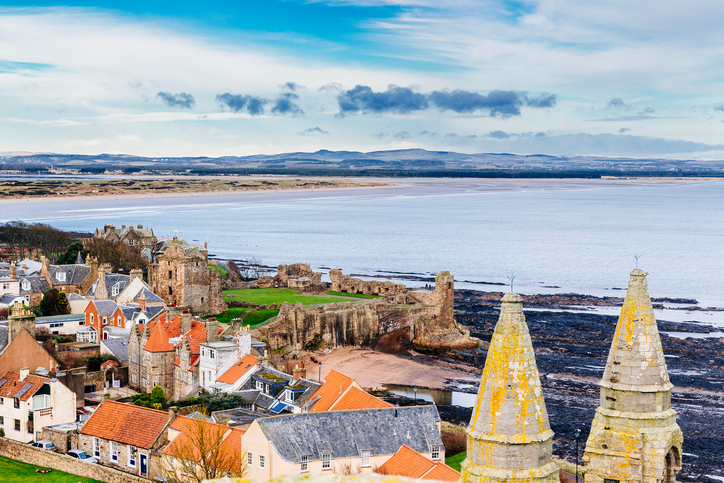 St Andrews is seldom quiet. Its streets are usually packed with holidaymakers, students and, of course, golfers eager to play the Old Course.
The Cathedral, St Rule's Tower – built almost 900 years ago – the Castle, the Royal & Ancient and the wee Swilkan Bridge are all must-sees, but a relaxing stroll along the city's wide and long sandy beaches is certainly not to be missed, either.
One or two of those carrying rucksacks may only be passing through; hiking the 117 mile long-distance Fife Coastal Path that runs between Kincardine and Newport-on-Tay.
It was part of that route that I found myself taking to this morning with a walk beyond the East Sands and Kinkell Braes to visit the unusual natural rock feature known as the "Rock and Spindle".
Attached to a tall isolated stack is a rock that well resembles a spindle or spinning wheel – hence its name!
Thankfully, most visitors to St Andrews are happy to confine themselves to the city's paved streets and out this way all I have for company are a couple oystercatchers frantically searching for their next meal among the sands and seaweed.