Fiction Ed's Book Review
---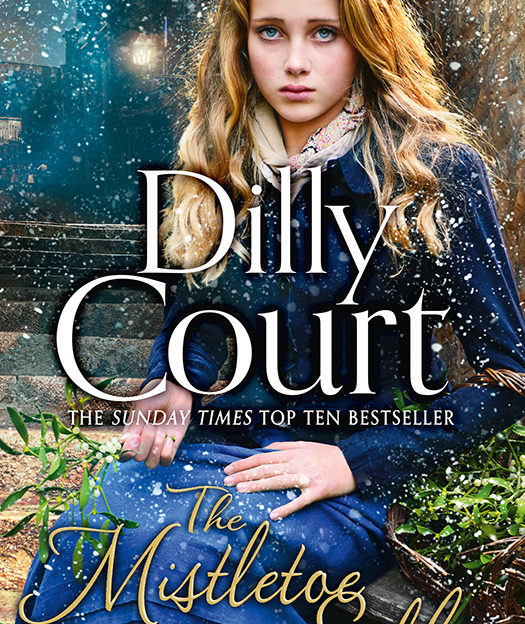 "The Mistletoe Seller" by Dilly Court is just the kind of book you want to curl up with on the sofa, toes toasting by the fire, a cup of hot chocolate at your elbow, and the day outside drawing to an early winter close.
And yet, that makes it all sound very cosy, doesn't it? Typical festive fare. But while this book does certainly have its cosy aspects, as you'd expect from this best-selling author, it's also fast-paced, riveting, and quite an adventure.
It opens on Christmas Eve 1859, with a baby being found in the alley beside a Whitechapel church – Angel Alley, which at least endows the abandoned infant with a name. She has but one possession: the gold and ruby ring tucked into the blanket swaddling her.
She is fortunate to be taken in by a loving family, but if that were her future set, it would make for a dull story, wouldn't it? So when she's still a child of twelve years, that family life is torn apart and she's out on the street to fend for herself.
And this is when the story gets really interesting and that fast pace kicks in, because the only clue to her true past lies in that ruby ring…and the initials engraved inside it.
The story twists and turns, following the ups and downs of Angel's life and her quest. Will she every find out who she truly is? Will she ever find happiness?
The skill in Dilly Court's writing lies in making the reader care about Angel and the answers to those questions.
---
The Mistletoe Seller by Dilly Court is out now in HarperCollins paperback.
We have a short story by Dilly Court, written especially for "People's Friend" readers, plus an exclusive interview with Dilly, in Special 149, on sale November 15.