Behind The Scenes: Awarded An Award!
---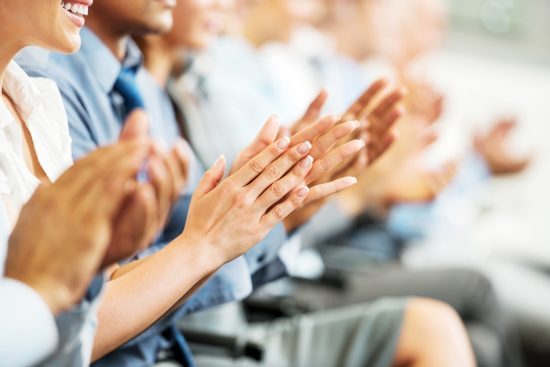 Photo: iStock.
We've been awarded an award! Well, DC Thomson has. We've been announced runner-up in the Publisher Of The Year category of the RNA's Industry Awards. The citation describes DCT as: "a stalwart and steady publisher of a great number of members over the years. Both The People's Friend and My Weekly magazines have pocket novel imprints and their editors have mentored and published RNA members over many years, following a long tradition of nurturing writers of romance."
We're chuffed and shared in a whoop-whoop with our My Weekly colleagues this morning. Our ad man Andy went along to pick up the award on our behalf and will deliver it next time he's in Dundee.
It seems appropriate that it should happen this week of all weeks for, of course, it's National Short Story Week, when every single story in this week's issue of The People's Friend is by a brand-new writer, making their Friend debut.
But it's not only new short story writers we're championing. By the time we see out 2018, The People's Friend will have published eleven serials by writers who hadn't written a serial for us before. Eleven! That's brilliant. Now, a number of them are experienced short story writers, but stepping up to a serial is a challenge, and they each did it brilliantly. For others, it's the first time they've been published by us in any form, and actually three of them entered our serial writing competition back in 2015. I said we'd take the time to follow up those that perhaps didn't win but showed promise, and we've been true to our word. And there are still more of them to come.
These new writers took their place amidst many others with years more experience, like Betty McInnes and Katharine Swartz, who we never forget began their People's Friend lives in the usm pile.
So, being awarded an award is very welcome, but the true satisfaction of this job comes in discovering talent and giving it the opportunity to blossom.
We are now the only mainstream magazine to retain an unconditional open door policy to aspiring writers. It's what we've always been about and we have no plans to change.