Willie's View: Fascinating Falkirk
---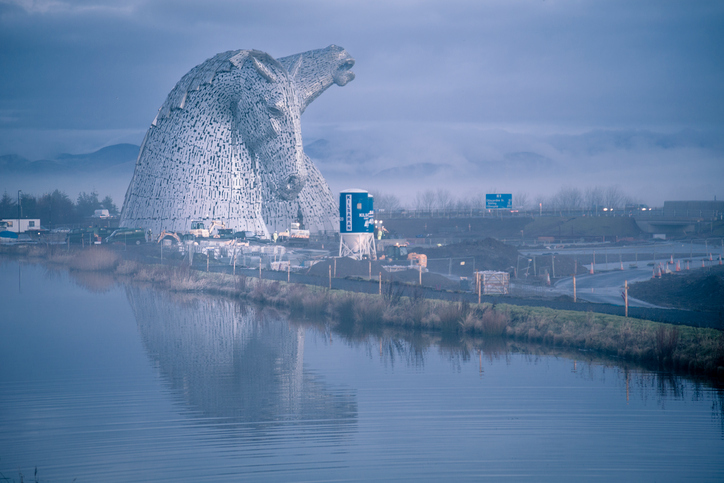 At Falkirk, the Union Canal from Edinburgh joins the Forth & Clyde Canal
Few walks can be easier and more relaxing than to follow the towpath of a canal.
No matter how many times I've watched boats being raised or lowered through locks, there's always a fascination to stop and watch again.
The old stair of locks that connected those two canals at Falkirk has long since been infilled, but today boats can still make the connection through the ingenious "Falkirk Wheel".
In just five minutes, boats can be raised or lowered some 115 feet using the world's first and only rotating boat lift.
It's amazing to think that through each 180 degree rotation, the two gondolas of the wheel can carry the equivalent weight of 100 elephants and all this using no more than the power needed to boil eight kettles of water.
A short walk today took me from the Falkirk Wheel alongside the Forth & Clyde Canal to where the two waterways used to join. The return was by way of the towpath beside the higher Union Canal and through the long Roughcastle Tunnel, bringing me back to the top aqueduct of the Wheel.

For more from Willie, click the tag below.
Read more of our travel features by clicking here.