Writer of the Week: Kim Fleet
---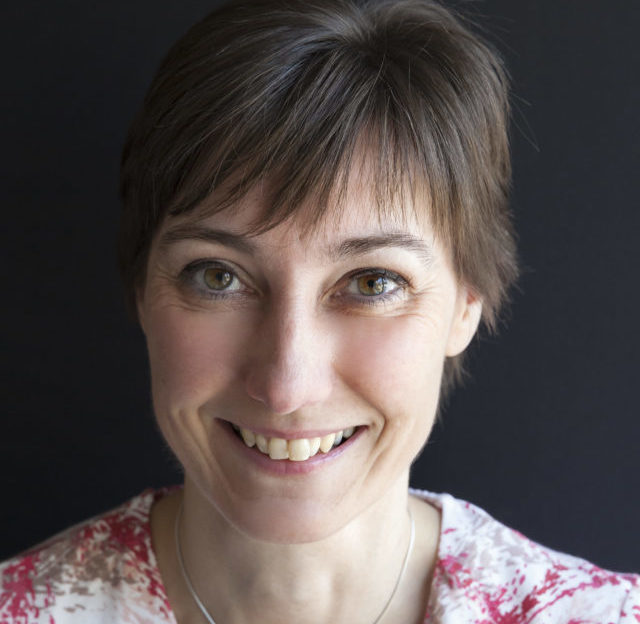 My guest this week is Kim Fleet, whose batty catty short story Cat Chat is in the latest issue, dated Feb 10, out Wednesday.
What on earth inspired the story? Please tell me it's your own Nana. 
I'm quite shameless about pinching stories from my family and friends, and this story was inspired by the way my family are all 'pet-talkers': people who act as ventriloquist for the dog or cat. We put on a special voice for the dog or cat and conduct a conversation with it, seemingly oblivious to the fact we're talking to ourselves.
When I met my husband, and he first heard me talking to and for my cats, he thought I was bonkers. Fast forward a couple of months and not only was he also talking for the cats, he'd adopted his own special voice. And now he also talks for the birds in the garden and even the worms in the wormery. Hearing him chuntering away, I thought there had to be a funny story there, and got scribbling.
Can you remember the first story you had published in the "Friend" and how long ago that was?
I remember very clearly my first story published in the Friend. It was called 'A Lucky Escape' about a cat that keeps on getting out and causing chaos, and was published in 2007. It was inspired by my own cat leaving a rat (shudder!) outside my back door, and I needed a knight in shining armour to come and get rid of it (the rat, not the cat!) for me.
Of course, you write novels, too. Which discipline did you start writing first, and which do you prefer?
I wrote novels for many years before I tried short stories. I love the way short stories enable me to try lots of different genres and to explore different questions I have about the world. And they're quicker to write, so I get an instant buzz out of them. Novels are a more immersive experience – the characters don't leave me even after I've finished the book. I have a lot of them still in my head, chuntering away at me.
What do you find the hardest part about writing a short story? Having the idea, getting the characters just right…?
Getting an idea is easy, the hard bit is shaping it into a story that has a credible conflict of some sort powering it, and then sustaining the tension until the end. I always find endings tricky – they have to be believable, but unpredictable, and they have to come from within the characters themselves. That's a challenge.
Notebook and pencil or laptop? Kitchen table or study? Blank wall or inspiring view?
A notebook and pen while I'm planning a story and writing the first draft. I often do this in a coffee shop, as I like the bustle (and the cake!). I'm very lucky and have a study to work in, and I rewrite my stories onto the laptop there. My study contains lots of books, a chaise longue for plotting, and fairy lights strung across my bookshelves.
PS: You teach writing, too, so what's your one top tip for aspiring writers?
My one top tip is write for yourself. Write what you'd love to read, and make sure it moves you. If you don't laugh, cry, despair and rejoice alongside your characters, no one else will.