London – Harry Potter, Hawks and Authors
---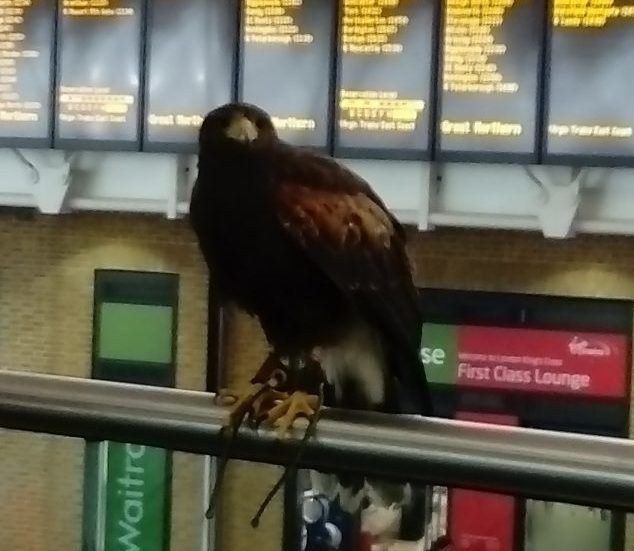 Our Editor-in-Chief, Angela, took a trip to London last week, and updates us in our latest Team Blog post.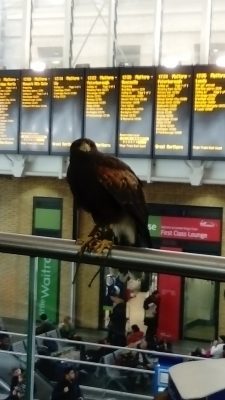 With London gracing the cover of our February 3 issue, it's a good time to tell you about my own latest trip to the UK's capital. Thank you to all of those Facebook friends sharing their recommendations of the top three things to see in the city.
I was lucky enough to be invited to a party hosted by book publishers Pan Macmillan for their saga fiction authors in London. It was a golden opportunity to meet writers who have featured in the "Friend" over the past few years, as part of our "The People's Friend Recommends" feature.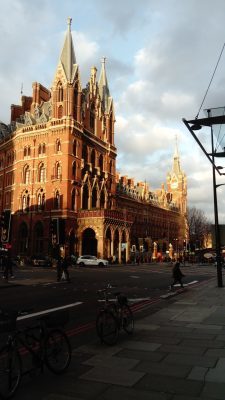 Southbound towards treasures galore!
When my train from Edinburgh Waverley pulled into King's Cross, I was delighted to see that my hotel was just a short walk away. It was also situated right across the road from the British Library. After checking in, I dashed over for a quick look round. Sadly the current Harry Potter exhibition was fully booked. Instead I slipped into the "Treasures" room and spent a blissful half hour wandering round cases packed with priceless artefacts. It had everything from pages from Leonardo da Vinci's notebooks to a letter from Queen Victoria expressing her disapproval of women's rights. There was even an original hand-written lyrics by the Beatles. Even better, this part of the library is free to enter and accessible to all, so if you find yourself in this part of London with time to spare, I urge you to visit.
Then it was time to change into my glad rags and head for the plush palatial surroundings of the St Pancras Hotel. The writers' party was being held in the very grand Ladies Smoking Room. Strange to think, now, that that was ever a thing! It's reached by a magnificent staircase that famously once featured in a Spice Girls video, I was told.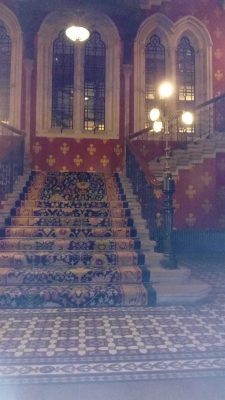 Putting faces to names
The party was a lively affair, with waiters circulating with trays of wine and tiny canapes and lots and lots of book lovers all talking very excitedly about writing. I met authors Margaret Dickinson, Mary Wood, Rita Bradshaw, Liz Trenow and Joanna Courtney, all of whom have appeared in the magazine. They were all effusive in their praise of the "Friend" and its wonderful readers.
It's always nice to put faces to names, and I'm pleased to be able to report that all of these ladies were just as lovely in real life as I hoped they would be.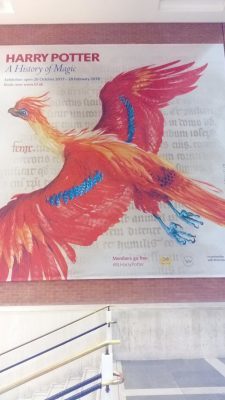 Hogwarts Bound?
The next day, at King's Cross waiting for my train home, I marvelled at the crowds of young people flocking to the new Harry Potter shop at Platform 9 and Three Quarters. And to add to the atmosphere, a beautiful hawk, leather jesses jangling, circled overhead as it went about its business of deterring birds from taking up residence inside the station.
I'd enjoyed every minute of my book-lover's whistle-stop tour of London!
Look out for our next The People's Friend Recommends book offer in our February 14th issue.