February in The Garden
---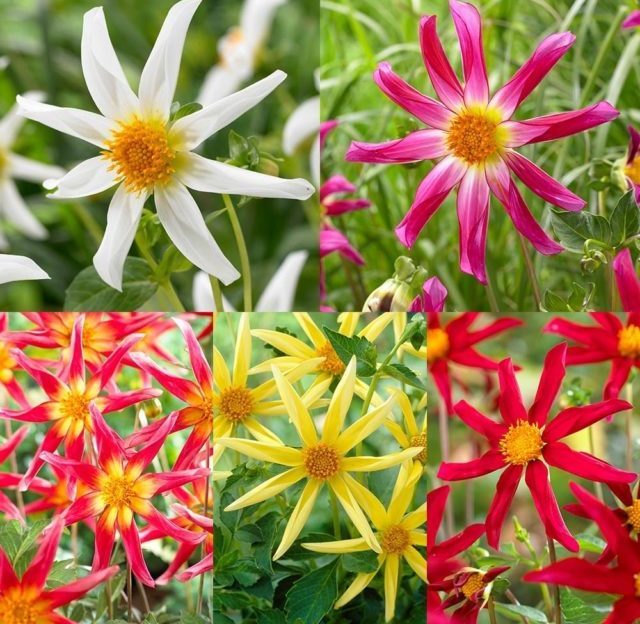 We were surprised to realise just how many garden jobs can be accomplished during February, a month when most of us would rather be wrapped up cosily indoors with a good book!
Although it can seem like a daunting task, the time and energy you give to your garden now will be rewarded when the spring and summer garden bursts into colour.
Here is a quick guide to what needs potting up, cutting back and checking over this month.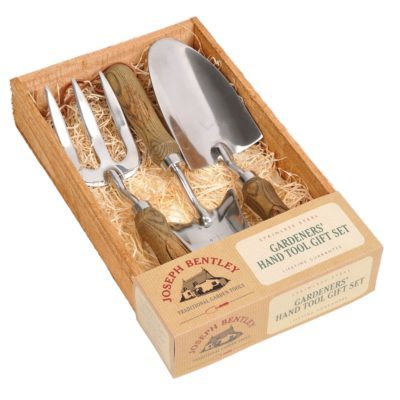 General garden maintenance
1. Prior to birds nesting, trim back deciduous hedges like Leylandii, Box and Beech.
2. Cut creepers and vines like Clematis, Climbing Roses or Ivy, right back, especially around windows and guttering.
3. Hose down and use a hard brush to clear patios or decking of autumnal debris.
4. Check over the condition of your gardening tools and replace as necessary. Click here or on the above photograph for our Joseph Bentley Hand Tool gift set, £29.99. 
5. Wash out empty pots and organise for re-use.
Flower garden
1. Cut Clematis later in the month. Click here: 4 spring flowering Clematis, £19.98 (50% off)  . Clematis Marjorie is the first double flowering Clematis from the Montana variety and has stunning pink and white blooms.
2. Cut back shrubs like Cornus and Salix to the base.
3. Clip ornamental grasses down to a few centimetres off the ground.
4. After flowering, prune winter flowering shrubs to keep their compact habit, removing damaged shoots.
5. Dead-head winter flowering pansies and heathers to encourage late spring growth.
6. Plant bare root roses in a sunny location to help establish quicker summer flowering.
7. Plant Dahlia tubers in pots to start their growth. Click here for offers on Dahlia Honka tubers (from £9.99) 
8. Remember to water bulbs if there is a dry spell.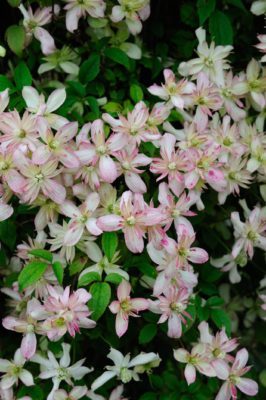 Fruit and Vegetable garden
1. Spread mulch on the base of perennial vegetables and fruit trees for protection from late frosts.
2. Sow broad beans in root trainers, planting outside in 4-6 weeks' time.
3. Place netting over emerging shoots for protection from birds and pests.
4. Weed and turn over soil in beds, cover with black plastic sheeting to keep warm and dry, ready for your spring planting.
5. Chit potatoes in a cold, frost free location that is bright and cool.
So whether you're a novice or well-seasoned gardener, why not wrap up warm, grab your wellies and secateurs and give your garden some TLC? We promise your efforts will be richly rewarded. Happy Gardening!