10 Most Nutritional Foods According to Science
---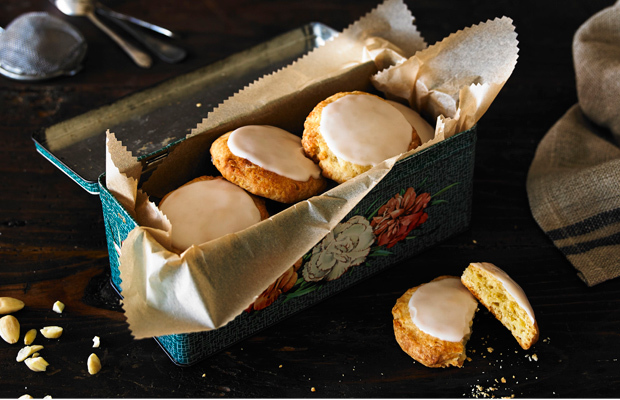 You might be as surprised as we were to find Pork fat in that list!
But, it's true, while we may avoid it, Pork fat has made number 8 in the top 100 highly nutritious foods.  Scientists analysed 1000 raw foods to determine their nutritional value, and published the top 100.
On receiving this list, I did a quick check around The People's Friend office and could only find one person who said they ate the fat on pork. I also found out we have two vegetarians in the office. Most everyone else said they only ate fat on bacon, but only if it was crispy.
We've broken the list down to just the top ten and we think you'll find it surprising. You can view the full list by clicking the link at the bottom of the page if you want to see the full results.
Top Nutritional Foods
10. Snapper
A family of mainly marine fish, with red snapper the best known. Nutritious but can carry dangerous toxins.
Nutritional score: 69
9. Beet Greens (v)
The leaves of beetroot vegetables. High in calcium, iron, vitamin K and B group vitamins (especially riboflavin).
Nutritional score: 70
8. Pork Fat
A good source of B vitamins and minerals. Pork fat is more unsaturated and healthier than lamb or beef fat.
Nutritional score : 73
7. Swiss Chard (v)
A very rare dietary source of betalains, phytochemicals thought to have antioxidant and other health properties.
Nutritional score: 78
6. Pumpkin Seeds (v)
Including the seeds of other squashes. One of the richest plant-based sources of iron and manganese.
Nutritional score: 84
5. Chia Seeds (v)
Tiny black seeds that contain high amounts of dietary fibre, protein, a-linolenic acid, phenolic acid and vitamins.
Nutritional score: 85
4. Flatfish
Sole and flounder species. Generally free from mercury and a good source of the essential nutrient vitamin B1.
Nutritional score: 88
3. Ocean Perch
The Atlantic species. A deep-water fish sometimes called rockfish. High in protein, low in saturated fats.
Nutritional score: 89
2. Cherrimoya (v)
Cherimoya fruit is fleshy and sweet with a white pulp. Rich in sugar and vitamins A, C, B1, B2 and potassium.
Nutritional score: 96
1. Almonds (v)
Rich in mono-unsaturated fatty acids. Promote cardiovascular health and may help with diabetes.
Nutritional score: 97
Or, why not make yourself some delicious Almond Cookies with Yoghurt Icing and instantly up your nutrition.