Writer of The Week: Jessma Carter
---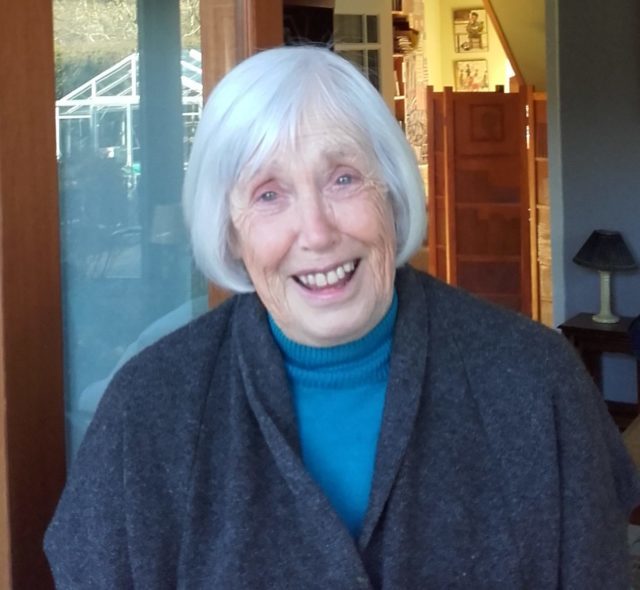 Lucy chats to Jessma Carter, whose thought-provoking short story The Ups And Downs appears in our March 3 issue.
The Ups And Downs touches on the journey travelled by those who are forced to flee persecution in their homeland. What inspired the story?
Two things. Firstly, the social worker who is the main character has come from Africa with her family and fitted in well as a community worker. I wanted to present immigrants as making a positive contribution to our country without being too preachy about it. The story also features one of my own personal pet hates – that is, going up lifts in high-rise buildings!
Can you remember the first story you had published in the Friend and how long ago that was?
The first story I had published in the People's Friend was in August 2007. I wrote in under the name of Jean Syme – my mother's name. I was writing non-fiction at the time using my own name, and my mother had been a great fan of The People's Friend.
Have you always been an author, or like Teresa in the story, did you have to go on a journey to get to where you are now?
I always wanted to write, partly because I loved reading and thought what a wonderful thing it was to be able to tell stories. I trained as a journalist in Glasgow, worked for The Scottish Field and did a few reports for the BBC. I then had three pre-schoolers, worked as playgroup organiser for Save the Children and helped set up playgroups. When my family was all at school, I trained as a teacher and taught until they had all left school. I wrote for the Times Educational Supplement, and also occasionally for The Scotsman during that period. After leaving teaching at 50 I took an OU course in Creative Writing, attended a writing course at Dundee University and then began writing fiction.
What do you find the hardest part about writing a short story? Having the idea, getting the characters just right…?
I find stories all around – in museums, galleries, old newspapers, history books, chatting with people on a train, in a queue, anywhere. Getting an idea isn't difficult, shaping it into a story is the hard bit. The other thing about story writing is that you can do it anywhere, at any age. I'm no spring chicken but writing keeps my brain in order!
Notebook and pencil or laptop? Kitchen table or study? Blank wall or inspiring view?
I have a small room upstairs. It looks very untidy but I think I know where everything is!
And a PS: What's your one top tip for aspiring writers?
My top tip for writers is keep a notebook and use it to jot down a phrase, an idea – even in the middle of the night.
Would you like to join our team of writers? Use our Fiction Editor's writing tools to get you started!