Rosie's Igloo is the Coolest Reading Room!
---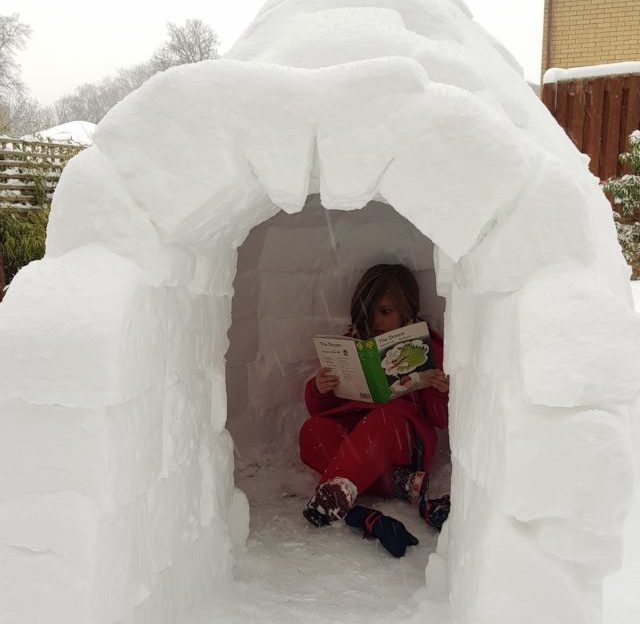 Rosie's determination proves nothing gets in the way of a good book!
When a young reader couldn't get to school on World Book Day, she made sure she completed her extreme homework challenge.
5 year old, Rosie Murray from Edinburgh was snow bound with her family in Scotland this week but put her time to good use.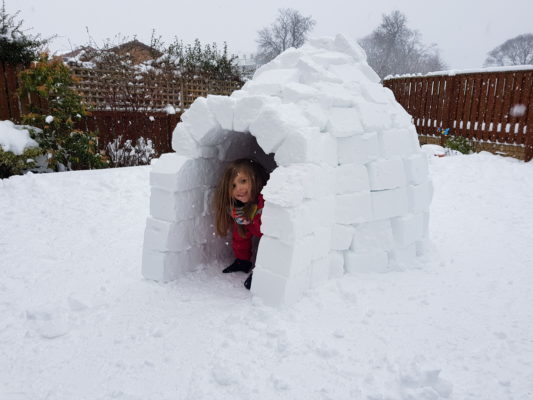 With the help of her Dad, she built an Igloo in her back garden, the perfect place to read her favourite book.
Rosie says "Our school was closed due to snow, meaning we missed World Book Day.  We were set an extreme reading challenge as homework, so I asked my daddy to help me build an igloo to read in!  It's actually quite cosy inside!"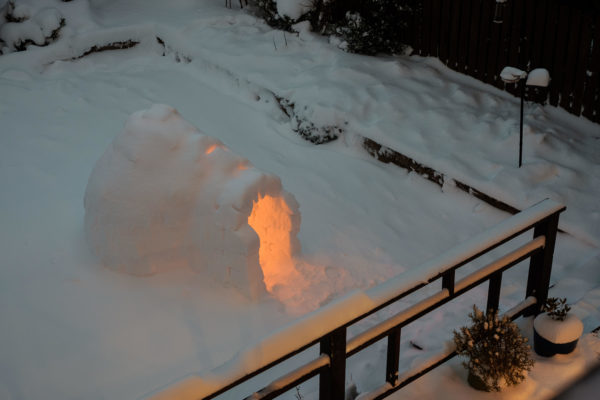 We love Rosie's ingenuity at The People's Friend, well done Rosie!
World Book Day was created by UNESCO in 1995 to celebrate all things books – authors, illustrators, books and of course reading!
Thousands of children around the world take part in World Book Day by dressing as their favourite fictional book characters. World Book Day in the UK falls on the first Thursday in March. Schools in Edinburgh and across Scotland were closed at the end of February and early March due to "The Beast From the East " and Storm Emma.
Igloos made us think about cute penguins, and penguins made us think about the amazing Animals and You magazine.  To find out more about this mag just visit http://www.animalsandyou.co.uk/