The Archive Guys: The Book-a-zine
---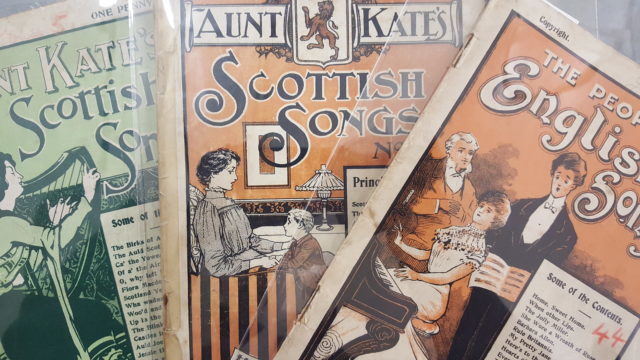 Find treasure in the DC Thomson archives with Margaret this week!
As the preparations for "The People's Friend" 150th Book-a-zine build steam, our visitor numbers have rocketed with many of the editorial team booking return visits.  They say it's for 'serious research', but we hear a lot of laughing from that end of the room, so suspect that they're enjoying going through the old issues a little more than they let on to their editor.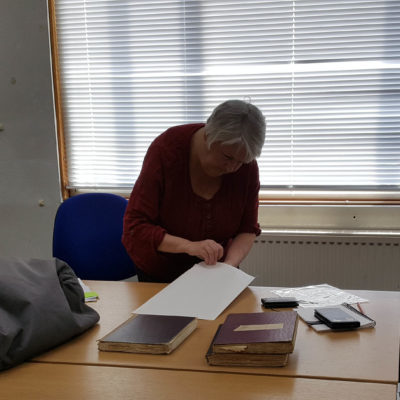 This week we hosted an old friend of the Archives, as Margaret came up to look through some songbooks, cover-mounts and some of the magazine's marketing materials, amongst other things.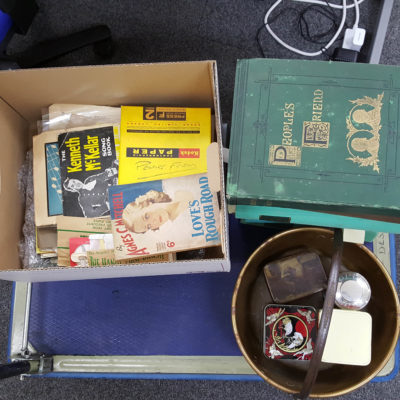 As with many aspects of the DC Thomson Archive, a lot of what we dug out for Margaret can tell us a lot about more than just "The People's Friend".  The songbooks in particular say much about the magazine's readership and, beyond that, society as a whole.  From the late nineteenth century songbooks were a regular feature in "The Friend" and its sister publication "The People's Journal".  So much so, that they were released as commercial entities in their own right.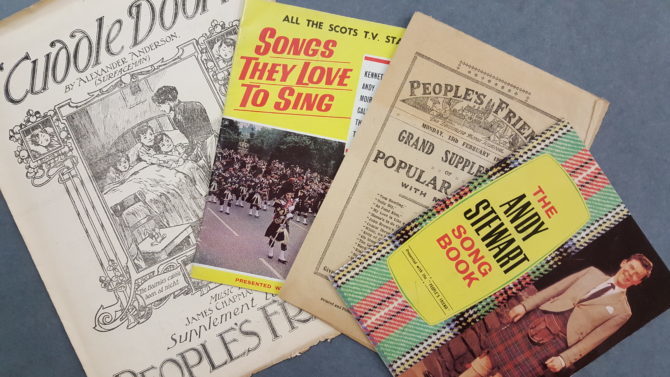 This continued up until around the late 1960s when (for a while at least) "The Friend" seemed to leave behind its musical connections: something which was eventually resurrected in the mid-90s when tapes (and then CDs) of Christmas music began to appear with seasonal specials.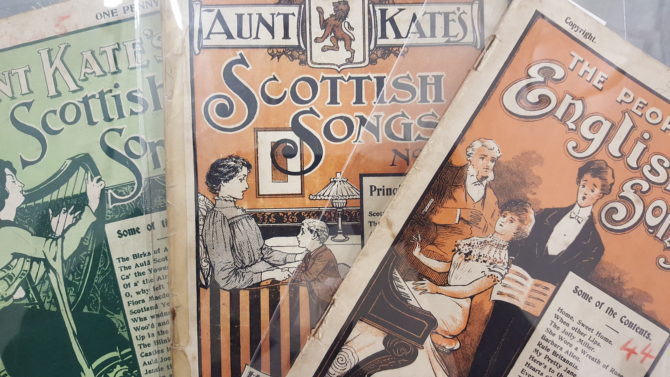 What this would suggest is that up until around fifty years ago people were as happy to play or sing music for their own entertainment as they were to listen to recordings. Whether the decline of playing music as a social activity was a generational thing, or whether it was simply the proliferation of broadcasting (combined with the availability of recorded music) is one for the historians to argue over, but as trends tend to come full circle perhaps songbooks might come back in fashion once more?
Never miss a copy of the "Friend" by choosing a subscription to suit you! Find out more here.