Willie Shand: Above Loch Fyne
---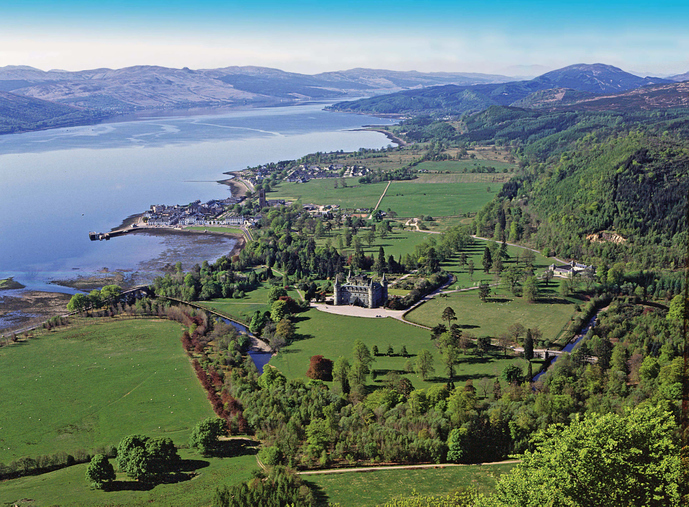 It's the third week in March; there's fresh snow on the Arrochar hills and ice in all the puddles.
The last thing I thought I'd see today was someone out cutting their grass. But, that's just what they were doing to the lawn in front of Inveraray Castle as I passed on my way to Dun na Cuaiche.
It's not long since I was last up at the folly on top of the hill, looking down over the Castle, Inveraray and Loch Fyne but it was just too tempting not to start off there.
It was a longer, circular walk I'd stopped off to do today and what a great walk that turned out to be. As its name suggests, Inveraray sits close to the mouth of the River Aray and, coming back down off the hill, the legs certainly welcomed the more level track along the riverside to Carloonan Doocot.
It's only brief respite as west of the A819 the track starts to climb again into the forests on Creag Dubh. With large areas felled, though, there were plenty good views over Loch Fyne. These views only improve the higher we go.
Beyond a ruin and wee fish pond, the track drops alongside the rushing Eas a Chosain through a narrow gorge to emerge not far above Inveraray Golf Course. I must admit there was a point on this stretch that I began to wonder if I was on the right track and whether I should maybe retrace my route. I'm glad I didn't. Just a few hundred yards beyond that point, Loch Fyne came back into view.
In the sheltered spots, the daffodils are starting to flower. Just the same, I think I'll be leaving my lawnmower in the shed for at least another month!