From the Archives: Happy The Bride
---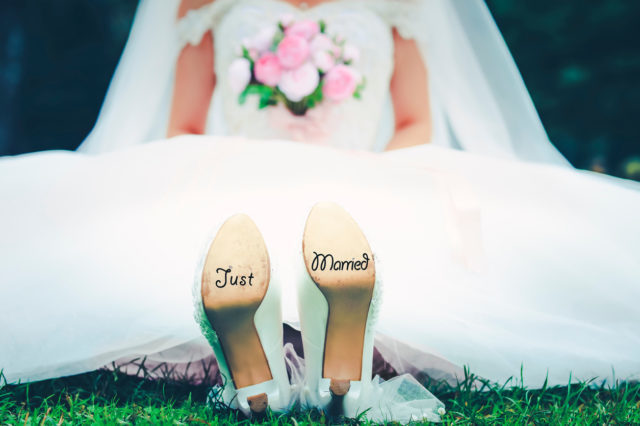 iStock
Since wedding bells are in the air, I thought you'd like to see these words of advice for a new bride from 1934 . . .
 A Cookery Alphabet For The Bride
Always have a nice bright fire for broiling.
Baste roasting meat frequently.
Clear up all dishes as you are cooking.
Do not put away dirty dishes, but wash them at once.
Eggs should not be used extravagantly.
Fill dirty basins and saucepans with water, and they will half clean themselves.
Green vegetables should boil fast with lid off.
Have everything ready before you begin to cook.
If meat is tough wash it well with vinegar and dry before cooking.
Judge the freshness of meat by its firmness.
Keep your hands cool for making good pastry.
Lift your hands high when rubbing in fats; this lets the air pass through.
Meat from which soup is to be made should always be put to cook in cold water.
Never beat a cake after the baking powder is added.
Open oven door and shut it gently as few times as is possible while baking.
Pastry must always be put in a hot oven.
Quickly stir cakes when mixing.
Root vegetables should boil gently with lid on.
Scum should be removed from boiling liquids as soon as it rises.
Touch scones as little as possible with the hands when making.
Uncover teapots when you go for a holiday.
Vegetables and bread left in soup cause it to turn sour.
Water boils when it gallops; fat when it is still.
Xtra time taken in beating eggs is time profitably spent.
Young meat, like veal or lamb, requires longer cooking than beef.
Zealously follow the above advice, and do not be satisfied till your cooking is perfect.
Do you have any tips for the young bride? Let us know by email or our facebook page.