What We'd Do With A Bank Holiday
---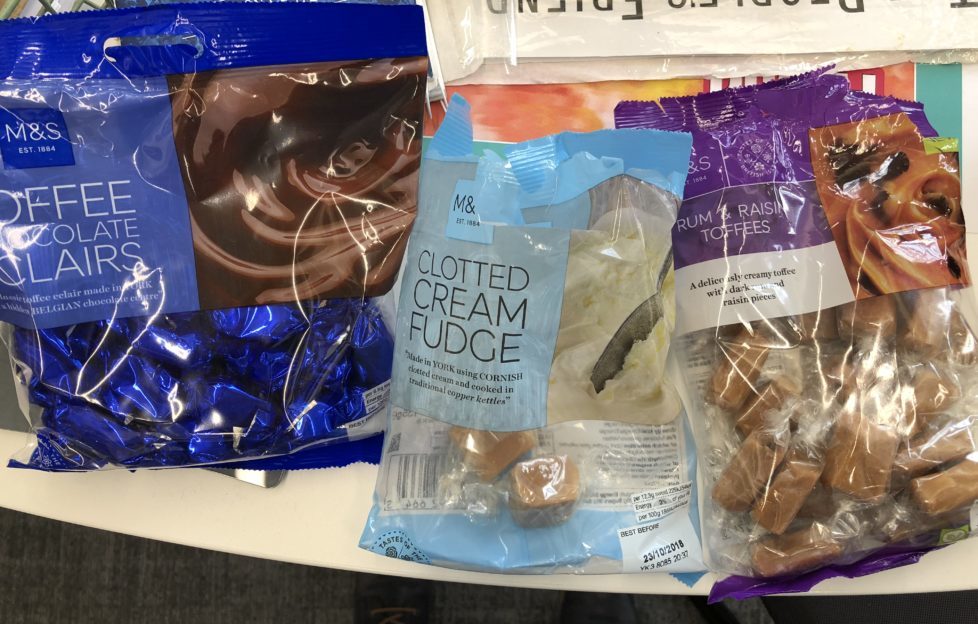 Many of you already know this but we work Bank Holidays. Yes, while you're all sunning yourselves at the beach or in the park – or watching the rain stream down your windows! – we're here.
It really doesn't bother is. You don't miss what you've never had. And it does have its advantages. We've had no emails to distract us. No phone calls. The roads were quiet for driving in this morning and home again tonight. And Alex bought us Bank Holiday sweets! See? All good!
But I did a quick round of the fiction team to ask what they would have done if they'd had today off….
Alan's day
Alan enjoys a long weekend and uses up a good portion of his annual leave this way.  But whenever he's off on a Monday his mates are usually at work. But on Bank Holiday Monday they'd be off, too, for a change. So he would have enjoyed meeting them. If it was a nice day like today has been, he'd have done a real holiday-type thing and tackled the Himalayas putting green across at St Andrews.  It's as up and down as it sounds – a real challenge. And then some "refreshment" afterwards, of course.
Lucy
He might well have bumped into Lucy because she'd have headed across to St Andrews too. (It's only fifteen minutes in the car from here.)  She'd have gone with her daughter and had a walk along the West Sands followed by a browse round the shops. Though once they got settled in Waterstones, I'm not sure they'd have got much further. They're both book lovers. Lunch and a raspberry ripple ice cream cone with Flake would have topped it all off.
Sarah and Angela
Sarah's at that young age where she'd have stayed in bed and had a good sleep! But then she heard Angela's plan….
Angela would find somewhere nice and quiet for a walk. The Fife Coastal Path, probably. With fish and chips at the end of it. Well, once Sarah heard that, I think Angela has company!
Me? I'd stay home because I live in the country and don't really need to go anywhere. But I'd resolutely do no chores and treat it like a proper holiday. Smashing.