London: Waterloo and MCM Comic Con
---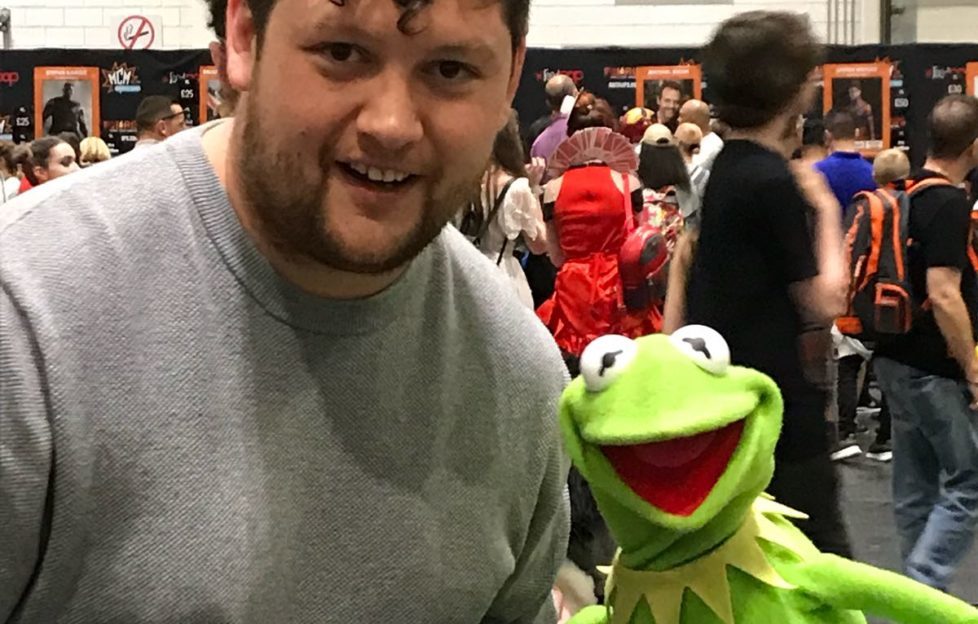 Being a tourist in my home town proved lots of fun!
Every so often I travel home to see family and friends that have become family. We always visit homes, relax in gardens, or local eateries and wine bars, but this time we were visiting Comic Con. 
As most of you will have realised, I was raised in London but now live in Scotland, it's a fair swap. I left behind chances of good weather, daily tube journeys, pie and mash and took in beautiful scenery, being able to breathe fresh air and black pudding – yum!
This visit to London however we stayed in Waterloo to travel easily to London's ExCel for MCM Comic Con, and it made me feel like a tourist in my own city. I won't even deny I didn't like it!
While London has always been super connected with local trains, trams and the DLR, staying central made those journeys brief moments in time. In fact, I am sure we spent more time going up and down escalators, than we did on the tube!
Staying central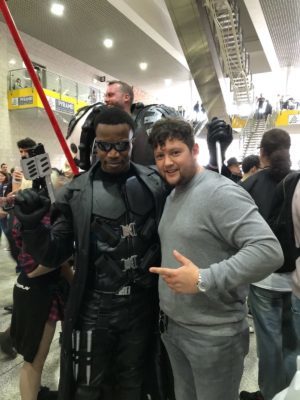 After arriving at our hotel, and checking in, we bedded down for the night in anticipation of the day ahead. None of us had been to Comic Con before, so we didn't know what to expect. My brother is an artist in London, and he was going to meet us there with his wife and twin boys, my nephew also intended to show up. It was going to be a fantastic day!
Early the next morning, because we had bought priority tickets and this meant we could access the venue two hours before everyone, we were at the station ready.
Checking the tube map, we spotted something in real life that would be of more more use to our journey – a real life Mario and Luigi from the popular game! Quickly we asked if they were going to 'Comic Con', (of course they were), and did they mind us tagging along.
As we got closer to the Excel centre, we started to spot more and more characters. It was a real feast for the eyes!
Familiar faces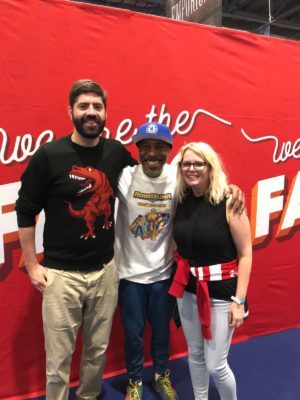 Then suddenly, out of nowhere came Danny John Jules, from…… Death in Paradise! I was gobsmacked, and quickly went to say hello. "Hello, are you in Death in Paradise?" I said breathlessly, he looked at me quizzically, smiled and nodded. I gushed, "we LOVE that show!". It was true, we did. The slow life of Saint Marie, and the detective skills of the Saint Honour Police team were perfect Sunday evening viewing.
I was star-struck, I won't lie. In my journalistic career, I have interviewed some big names in film, and stayed cool. Yet, here meeting Policeman Dwanye Myers, and I was spellbound!
I managed to nab a photo later on at Comic Con, thinking to myself how popular Death in Paradise must be, as Danny was being asked for signatures and autographs by streams of fans.
It was only as we walked away that RP told me he actually played 'Cat' in Red Dwarf and was probably better known for that here….
Attention to Detail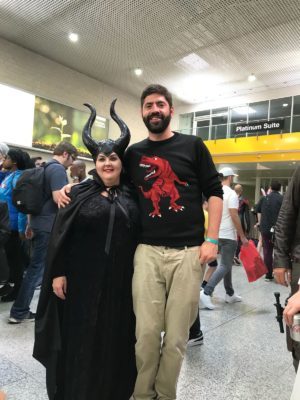 One thing that blew me away at the event, was the attention to detail of characters people had gone to. The array of film characters we saw in one day was extraordinary, and the atmosphere was one of a happy big fancy dress party.
Everywhere you looked there was 'someone': Oh look, there's Deadpool having a burger, there's Black Panther chatting to Iron-Man, there's Kermit the frog smiling at Groot, there's Cinderella talking to Harlequin, there's a teeny Batman, there's a Storm-Trouper, there's a Spider-man, there's Professor Snape, Falcon, Nick Fury, Harry Potter, Darth Vader, Wonder Woman, Maleficent, Ariel, Belle, Gaston, Flash, Captain American, Locki, Rick and Morty, Guardian's of the Galaxy, Lara Croft, Assasin's Creed, Sonic the Hedgehog… it was never ending, and wonderfully so!
If you get a chance to go to one of the MCM Comic Con organised events, then do, it was a weird and wonderful way to spend a day!
We stayed at Waterloo Road Travelodge in a standard room for £109 per night for 3. The hotel is located a short walk from Waterlook station, accessed best from the Underground exit onto Waterloo Road.
Priority tickets to MCM Comic Con were £28 per person, and allowed you into the venue from 9.30am.