Bank Holiday Monday in beautiful St Andrews
---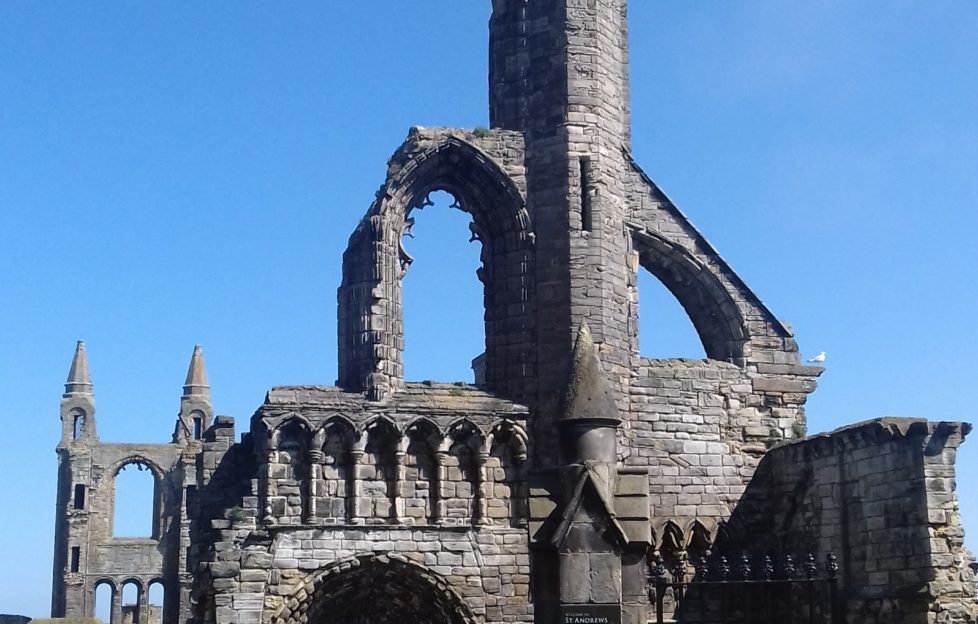 Lucy and Clare spend an afternoon in sunny St Andrews, on Scotland's beautiful East Coast
An impromptu day off? Check. Unusually warm, sunny weather? Check. Sun-cream and sunglasses at the ready? Check.
Here on the East Coast of Scotland, it's not too often that good weather and a Bank Holiday align themselves. So, when the opportunity arose to pop over to St Andrews this Bank Holiday Monday, Clare and I didn't hang about!
As it was busy, we parked down at the beach and had a picnic lunch (a hastily-prepared sandwich and a bag of crisps!) on the West Sands. Do you recognise it from Chariots of Fire?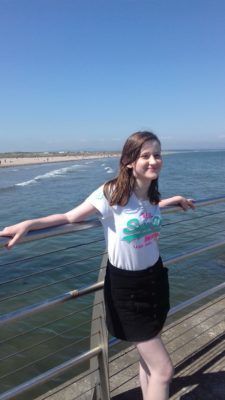 Passing St James', a small church with a spire which is visible from the beach, we popped in and were pleasantly surprised by the beautiful stained glass. Here are three saints with a Scottish connection – Andrew, Margaret, and Magnus – and also a stunning image of the Good Shepherd, with His entreaty, Feed My Lambs, Feed My Sheep. All glistening in the early summer sun.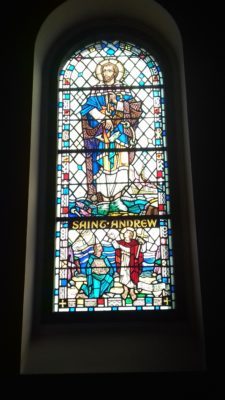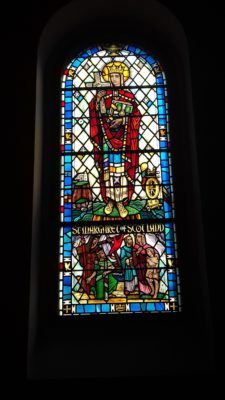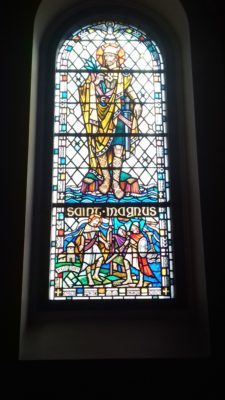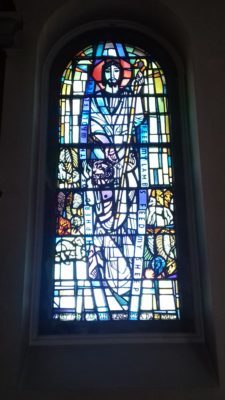 St Andrews Castle
Next up was the fascinating St Andrews Castle. Now a peaceful ruin, it's had a turbulent history. Once a bishop's palace, it's had spells as both a fortress and a state prison; and also been the scene of one of the most startling moments of the Reformation in Scotland.
When Protestant Reformer George Wishart was hung and burnt at the stake in 1546 by the Archbishop of St Andrews, Cardinal Beaton, Wishart's friends plotted revenge. Later that same year, Beaton himself was murdered, partly in retaliation, and his body hung from a window in the castle.
This sparked the Siege of 1546-7, when opposing sides built a mine and a counter-mine into the rock, both of which can be accessed today. And you can still peer into the Bottle Dungeon, one of medieval Britain's most remarkable prisons.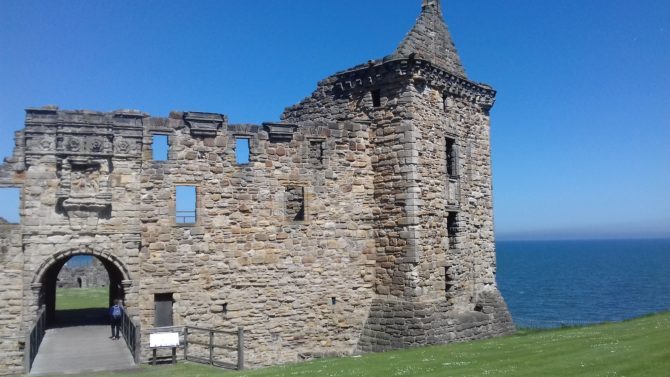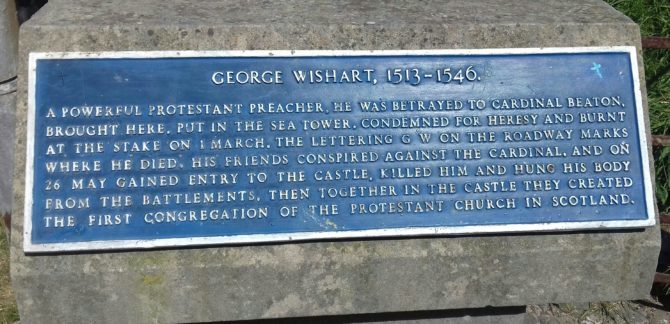 St Andrews Cathedral
Just around the corner are the ruins of St Andrews Cathedral. The largest and most important church in medieval Scotland. It was begun in 1158, completed in 1318, and consecrated in the presence of King Robert I (better known as Robert the Bruce). According to legend, he rode up the aisle on his horse!
Once home to relics of St Andrew, after whom the town is named, it fell into disrepair after the Reformation, and was used as a quarry for the town. It remains striking even as a ruin; for those brave enough to climb the 156 steps of St Rule's Tower, breathtaking views await.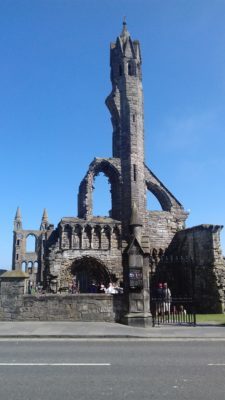 Ice-Cream for two!
Finally, it was on to Luvians Ice Cream Parlour for two cones. Bliss. Having already ordered one Vanilla and one Raspberry Ripple, both of which come heartily recommended, out of the corner of my eye I noticed Gin and Tonic Sorbet. There's always next time!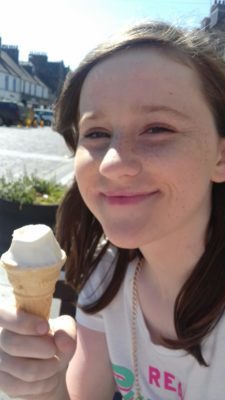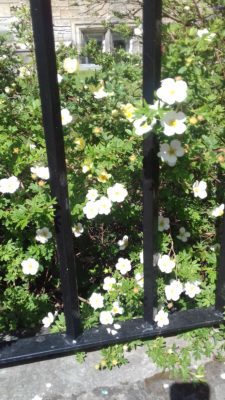 You can find out even more information about St Andrews here at www.visitstandrews.com