Cycling On Cumbrae
---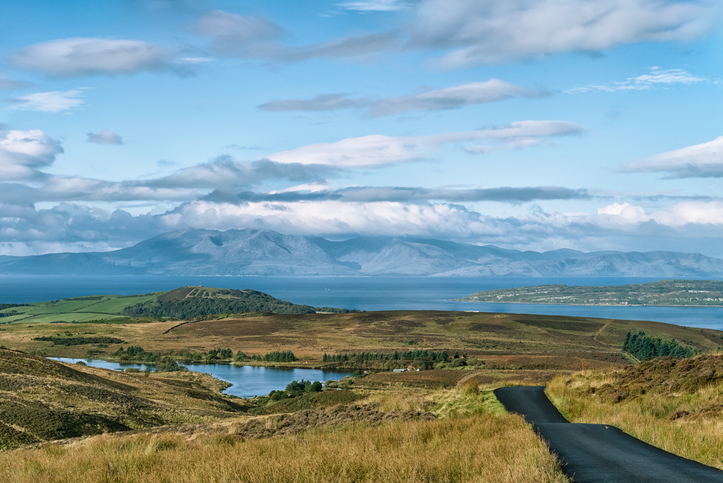 It's always nice to explore somewhere for the first time and that's just what I did today.
I'd driven across to Largs on the Ayrshire coast to take the ferry over to the Island of Great Cumbrae. I didn't take the car across, though, but instead brought my bike.
The island's only 3 1/2 miles long by 2 miles wide and with a virtually level road running all the way around its shoreline, the bike is the ideal way to see it.
You'll encounter a few steep hills, though, if you follow the road up to the island's highest point but with views extending from Largs to Ailsa Craig, Arran and Bute, it's well worth the wee bit extra effort.
You won't meet much traffic either on the way round – not at least until you hit Millport, the island's only town. It's a bustling seaside resort with a busy harbour, lovely beaches and colourful front. Besides finding the tiny Cathedral of the Isles, in the main street, you'll find the narrowest house in Britain. At only 47 inches wide, blink and you might miss it!
It seems ages since I had a day on the bike, but my day over on Cumbrae has certainly whetted the appetite for exploring some of the other islands.