Going Loopy for Lentils
---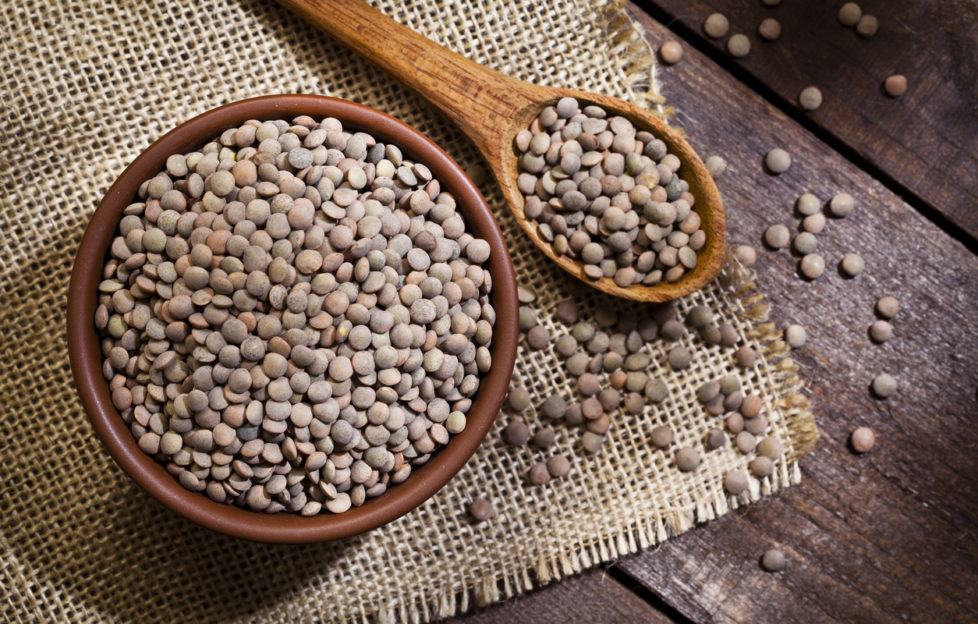 In recent weeks, I've been reaching for healthier foods and discovered… the lentil!
I have to apologise to the lentil first, it's with great sadness I admit that I've only ever used it in soup. Lentil soup.
It's only just become clear that it is capable of better things. That's not to say my lentil soup is shabby, it's really quite tasty. I pop a bacon stock cube in alongside some softened onion, adding lentils and water. Before you ask, no, it's not a coincidence its easy method has kept it in my culinary repertoire. However, I guess this bacon flavoured concoction has helped secure the lentil as a winter ingredient, solely used for soup. Lentil soup.
Until now…
I have started to change my diet in a bid to shift the extra pounds gained as part of my thyroid function. Or should I say malfunction? Yes, I'll go with that. As some of you may know, the thyroid gland helps to stabilise hormone function in the body, and it is common for it to go awry.
Mine currently is and I've shot up two dress sizes as a result. Rather than agreeing to disagree with my errant thyroid, I'm disagreeing to disagree and adopting some new measures. One is going to the gym, the other is eating much more healthily. And it is here we arrive at lentils, and the newfound admiration I have for them.
In a bid to keep your attention a bit longer, I'll quickly round up on lentils and their attributes:
Great protein source
Low fat
High fibre
Can help to lower cholesterol
Good source of iron
My favourite recipe to make with lentils is this one by Jamie Oliver, Lentil Tabouleh, which RP and I discovered we pronounce differently. Every day is a school day as they say!
This recipe is great for a healthy work lunch and if you make a bigger batch, can keep for 5 days in the fridge. I cannot tell you how lovely it is, and how smug and healthy you feel eating it. I add chicken on the side of mine for extra protein and sometimes avocado.
Don't miss the wonderful recipes we have in our cookery section