Two Peas in a Pod
---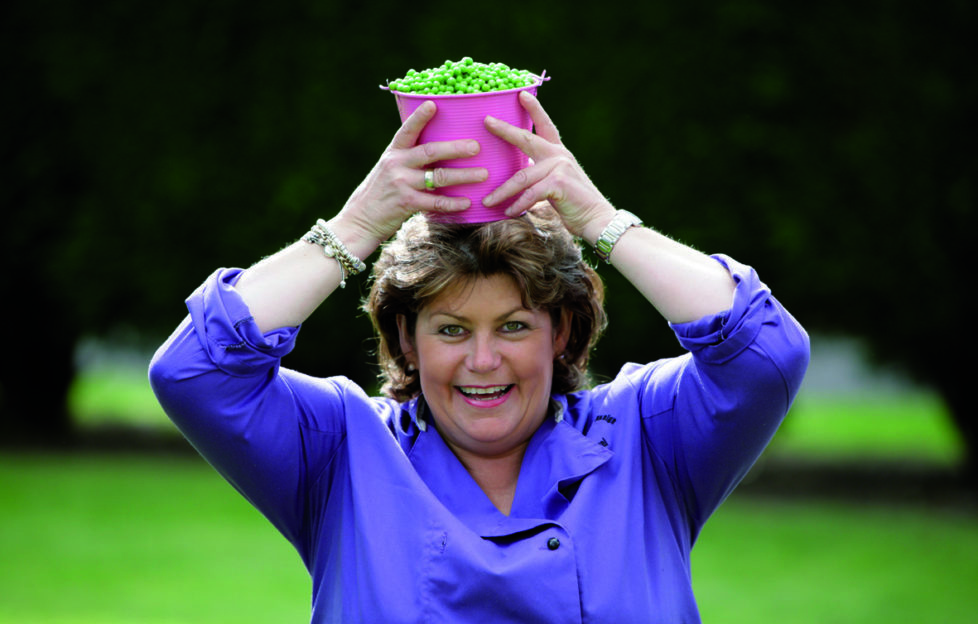 Dreams do come true they say and for me, they pretty much have with the news of a Pea Cafe
There's not much I don't like to be fair, but there are several things I do really, really like, and one of them is scrumptious peas.
I'll always aim to add the green pod to my suppers, and salads, and have been known to eat the odd bowl or two on their own.
Pea cafe in London
My love for the humble pea is a long-running affair, so when I received an invitation to attend the pop-up Pea Cafe in London my year was made. Unfortunately, I am in Dundee on the day and can't make it but it's still super exciting.
The pop-up Pea Café, named The Pea Place, will set up shop in London for just one day – Thursday 12th July – bringing a taste of the country into the heart of the City.
Taking over the Canvas Café, just off Brick Lane, E1, the UK's first pea-based eatery launches during Great British Pea Week (9 -15th July) to engage the public in the flavour, versatility and nutritional benefits of the humble pea.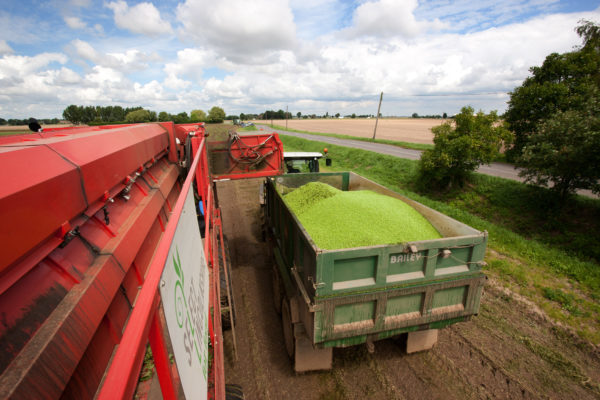 Yes Peas! campaign
Organised by the Yes Peas! campaign, The Pea Place will be transformed into a pea paradise adorned with real pea plants and pea green-themed interiors. Visitors to the pop up café can eat peas to their hearts content and witness first-hand the magic of the nation's pea harvest live streaming on a big screen from field to city.
Two billion portions of peas will be harvested this summer – that's approximately 337 billion peas – by around 700 British pea growers. The UK is the largest producer and consumer of frozen peas in Europe, and the annual pea harvest season lasts just six to eight weeks.
Pea-licious!
Visitors to the pop-up café will be able to enjoy pea-based delicacies such as Pea, Mint and Honey Ice Cream, Pea and Aubergine Curry, Peas-on-Toast and a scrumptious Pea, Cucumber and Apple, all cooked up by TV chef and Yes Peas! campaign ambassador, Rachel Green. Farmers will be on hand to share their passion for peas, answer questions and encourage the nation to put more peas on the menu.
Peas will also be taking to the street on three-wheeled Pea-dal Power tricycle to raise awareness of the humble pea. Ridden by an eye-catching human pea pod, who will also be handing out information and ins-pea-ration, the bike will be visiting locations in London on 11th July.
Great British Pea week
Great British Pea Week 2018 runs from 9 – 15th July. Now in its third year, it's run by Yes Peas!, a consumer awareness campaign that aims to promote the benefits of frozen peas, backed and funded by the 'field to fork' pea vining industry of growers, freezers and harvesting machinery companies.
Rachel Green, TV chef and ambassador for Yes Peas! comments: "I jumped at the chance to be part of the country's first pea-dedicated restaurant. The Great British Pea is a thing of beauty – versatile, delicious, healthy and easy to prepare. The pea harvest season is just a few short weeks and our farmers work 24-hours a day, 7-days a week harvesting, shelling and transporting the peas from field to frozen as quickly as possible – usually in just 150 minutes. That means we're lucky enough to be able to enjoy that locked in freshness all year round.
"The pop-up cafe aims to inspire people to take a fresh look at peas, and think about how they can incorporate them more into their meal plans. It's also a great opportunity to champion the dedication of the farmers, and bring a piece of the harvest into the heart of the capital city. Having grown up on a farm, it's definitely a sight to behold!"
The Pea Place is situated at the Canvas Café, 42 Hanbury St, London, E1 5JL on Thursday 12th July from 8am to 4pm. Entry is free, and on a first come, first served basis.