A Meeting Of Minds
---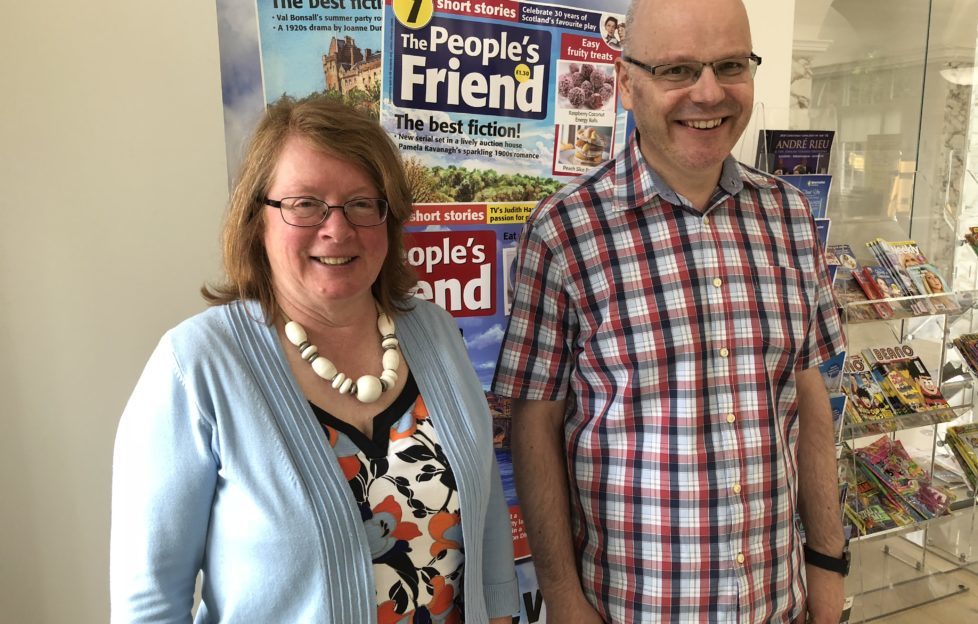 I love working on the Fiction Team and reading the variety of stories we receive each week
Some make me smile, others are more thought-provoking, and others still can bring a tear to my eye. The gift of storytelling.
Of course, the stories are only as good as the creative minds who write them. So, what about the people behind our stories . . .
It was my pleasure to meet one of my writers not so long ago. Anne Stenhouse is Edinburgh-based and fairly new to the "Friend" family of writers. We've worked together on a couple of serials in the past, and the opportunity arose again for us to work on a new project.
Anne and I discussed various storyline ideas via email and, as Anne doesn't live that far from Dundee, we decided to meet up for an informal chat about said project. Anne is a wonderfully talented yet modest writer, and you can find out more about her work through her Novels Now blog.
The Meetup
In the Fiction Team, we often chat to our writers via email or, to a lesser extent, the telephone – it's a good way to express story feedback and helps generate a level of creativity, too, where ideas are bounced in each other's direction. However, it's no substitute for an actual meeting, where a face is put to a name, personalities are formed, and where story ideas can be discussed in informal, relaxed surroundings.
The meeting with Anne was a success and after an enjoyable Mediterranean lunch, I felt we knew each other just that little bit more, which will help with future writing projects.
Mark Neilson is another gifted local "Friend" writer, and he likes to work on serials with a diverse range of characters and storylines. He always likes to meet up prior to writing his serials, and the conversations, often over a curry and beer, have brought us closer together as a writing team.
My colleague Lucy and I had a discussion the other day about the value of being a people person. That, of course, can be achieved through indirect means, but the most rewarding must be in a person's company, on a social or formal basis.
At the end of the day, the magazine is only as good as the people who contribute to it. And taking the time to get to know someone better can be a rich, rewarding experience. And in a storytelling environment such as ours, you can't put a price on sharing creative ideas which have the power to touch readers' hearts and minds.
The gift of storytelling.