Tipsy Laird Pudding
---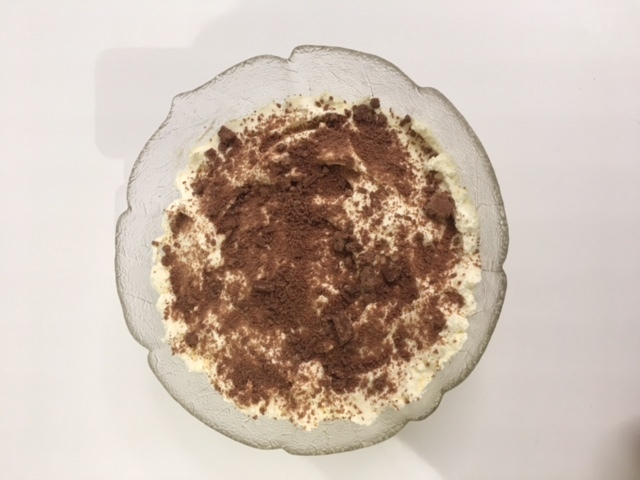 A heated debate started out in the "Friend" offices last week, with a famous pudding causing confusion and alarm.
Trifle – it's a real crowd pleaser of a dessert.
But there seem to be endless variations on how to make it. A recent debate in the "Friend" office on the subject of trifle revealed many differences of opinion! My mum always insisted that a Scottish trifle should never contain jelly, and having done a bit of research, she's right. A traditional Scottish trifle does not contain jelly, and is also known by the fabulous name of Tipsy Laird.
Some of the "Friend" team refused to believe a trifle could be made without jelly, and so there was only one way to prove them wrong – by making one and bringing it in (hmm, perhaps there was an ulterior motive to their disbelief!) Here is my recipe for a traditional Scottish trifle if you'd like to try it for yourself.
Angela's Tipsy Laird
Take one shop-bought Madeira cake of around 275g. Cut into cubes, and press these into the bottom of a large glass bowl. Pour over a generous amount of sherry – enough to darken the sponge but not saturate it. Usually 6-8 tablespoons will do nicely.
Now spread a layer of fresh fruit over the sponge. I used a mixture of raspberries and strawberries, but any summer berries work well, as do bananas. If summer berries are out of season, I use a pack of frozen ones from the supermarket. Use as much or as little fruit as you like to give an even layer.
To be even more traditional, leave out the fruit. My mum's version of this trifle uses raspberry jam instead; she would slice the Madeira cake in half, spread it liberally with jam, then cut the cake into pieces. But I like the fruit better!
Now make one pint of custard using traditional custard powder. If you try to make this trifle with ready-made custard it won't set, so you really do have to make your own. Follow the instructions on the custard powder pack, and make the tablespoons heaped to give a better set.
Pour the custard evenly over the sponge and berries and refrigerate till set. Give it at least three hours.
Whip 330ml double cream and spread on top of the set custard. Finish by sprinkling the top with a crushed chocolate Flake or a handful of toasted flaked almonds.
The trifle tastes even better the second day, but I'm sure you won't have any left by then!
Let us know on Facebook or Twitter if you make this Trifle or Tipsy Laird