Brits and Their Love of Biscuits
---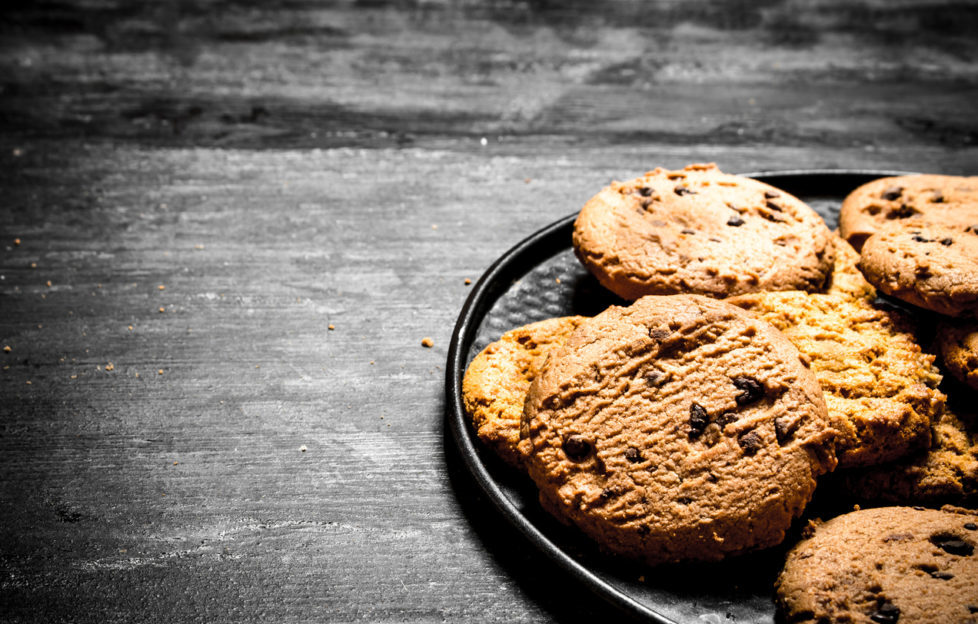 It's time we sat down and discussed the great British love affair with biscuits
Did you know for example that biscuits get their name from the latin 'bis coctus' meaning 'twice baked' ?
What is the best home made biscuit recipe? Why do people eat biscuits and gravy? What is an easy biscuit recipe and of course, what is the difference between a biscuit and a cookie?
Biscuits are eaten the world over, both savoury and sweet, and the average Brit buys 96 packets a year. But why do we love them so much, and how do we make our own?
Home made biscuit recipes
Everyone has their favourite home made biscuit recipe, a biscuit they can make anytime, even in their sleep. Mine comes from Nigella and you must leave your surprise at the amount of butter they contain at the door. These biscuits melt in your mouth, are ridiculously easy to make, and, oh, did I mention they are chocolate? Yum!
I made a lot of biscuits when my children were younger, so much so, my memories of their childhood are biscuit flavoured. I made them mainly to see what was going in them, but also so they could help out too. Who doesn't love cooking with little ones? It's so much fun. Perhaps I was imprinting my favourite recipe on to them so they could make them for me when they're older – win win.
To make my favourite home made biscuits you simply blend 250g butter and 130g sugar, 30g cocoa and 300g self raising flour, divide into balls and press down with a fork. Bake for 15-20 mins at 170C. You will thank me, or the Granny Boyd after who they are named.
Manchester is the biscuit capital of the UK – 98% eat a biscuit every day!
Easy biscuit recipe
The recipe above is very much an easy recipe for biscuits, but, if you're after an even easier biscuit recipe then I ask you to turn to your trusty food processor to do the heavy lifting for you.
This recipe for easy biscuits win hands down. You simply pop caster sugar, flour, butter and flavour of choice into your food processor and voila! Of course you do have to bake them, but it really is the easiest biscuit recipe in the world, definitely Dundee.
Biscuits or cookies?
I had always assumed biscuit was a UK term, and we adopted cookie from our America cousins. It turns out I was accurate on the difference between a cookie and a biscuit.
According to the question and answer site, Quora, I am most definitely right! Cookie is an American English name for a biscuit.
They go on to report that a cookie is a sweet, crisp flat baked good, whereas a biscuit is a plain flat baked good made with flour.
Biscuits and gravy?
Yes, it is true, in South America it is typical to eat biscuits and gravy as a staple meal.
However, the 'gravy' is more of a sauce than a gravy and not the chicken or beef flavoured affair we are fond of this side of the pond.
The biscuits are larger than a digestive, and of a different character altogether, they are much more scone like than biscuit like. Made with flour, baking powder, salt, milk and butter, the biscuit mixture is combined then griddle fried in batches. The gravy is a creamy concoction of sausage meat, butter, milk, flour, salt and pepper.
It must be tasty as it is the food of choice for many Americans. Do let us know if you eat your biscuit with gravy, or with tea!
In our recent Facebook Live video we sampled biscuits from Elizabeth Shaw They are £1.79 and you can find in Sainsburys or Tesco, and come in four flavours; Mint and Cocoa, Raisin and Hazelnut, Raisin and Cocoa, Coconut and Hazelnut.
The Cartwright and Butler's biscuits were special edition Strawberry and cream – the team thought they were delicious!