Fresh Herbs And How To Cook With Them
---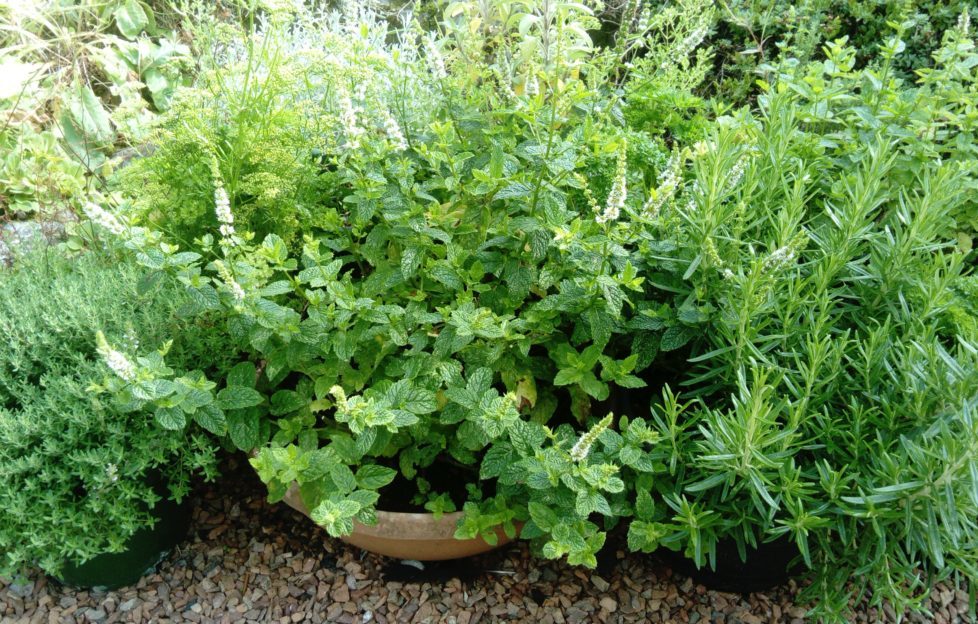 This is my herb garden.
It's a collection of pots outside my back door and includes parsley, sage, rosemary and thyme (like the song!), oregano, chives and mint.
During the summer I cook with my herbs almost every day. They are super easy to look after – all they need is water – and taste a million times better than the insipid fresh herbs you can buy from the supermarket.
Even better, the more you cut them, the better they grow!
Here is my favourite recipe using fresh herbs. It is quick and easy and tastes of a summer garden.
Angela's Pea and Mint Soup
In a large pot, heat one tablespoon of rapeseed oil and a knob of butter.
Add one large finely chopped onion, two finely chopped sticks of celery and the leaves from a large sprig of fresh thyme.
Cook until the vegetables have softened and the onion is translucent.
Add 500 g of frozen peas, salt and freshly ground black pepper, and one litre of vegetable stock (stock cubes are fine). Strip the leaves from a generous bunch of fresh mint, chop them roughly and add them to the soup.
Bring to the boil, simmer gently for ten minutes, and it's ready!
Blend with a stick blender till smooth and then tuck in.