5 Ways to Boost Your Gardening Skills
---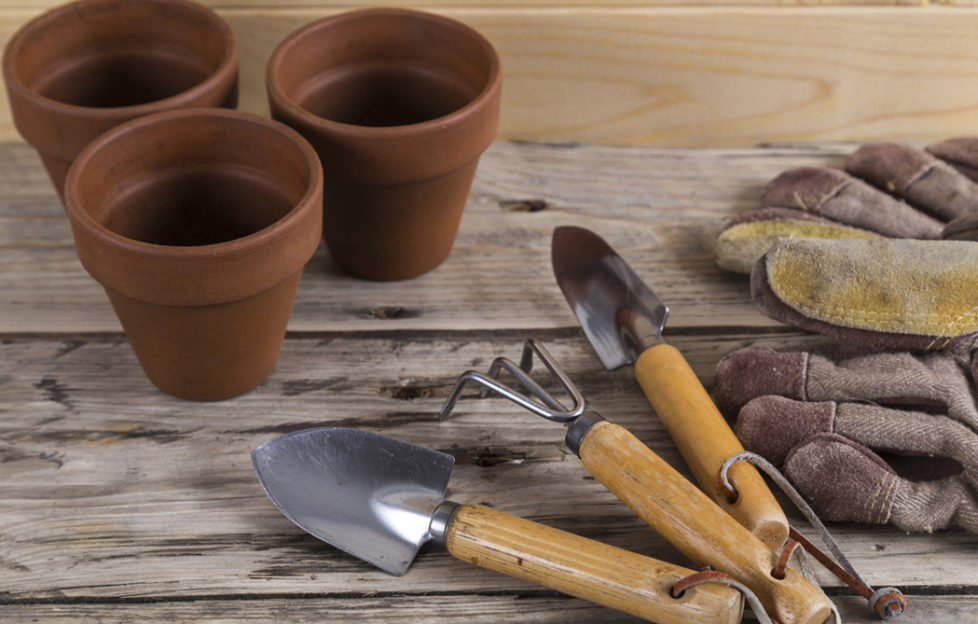 It's National Allotment Week and we have 5 super tips to help your garden grow
It's estimated over 90,000 people are waiting for their turn at renting a government allotment. When you consider the effects on the environment, growing your own fruit and veg means you get seasonal and organic produce on your doorstep.
But you can go much further in money-saving steps by making your own compost, sharing tools with neighbours, and knowing how to best use your time.
Owning an allotment
The National Allotment Society has kicked off a campaign encouraging allotments to open their gates to the public. In a bid to encourage "sharing the joy in gardening" everyone can enjoy seeing skills from established gardeners on how to grow their own food in their back gardens, balconies and window boxes.
To mark this year's National Allotment Week, Myles Edwards, Membership Director at Foresters Friendly Society shares his top gardening tips to boost your plot over the summer months.
In addition to the hours of relaxation retirement provides, many will find they have more time on their hands to pursue new hobbies or revisit old favourites. That said, gardening is a popular pastime and has the benefit of keeping your mind and body active as well as encouraging you to get outdoors. It is also something that can be enjoyed by yourself or with family and friends:
Don't pay for compost and mulches – make your own: You don't need anything posh, a simple heap of grass cuttings, vegetable peelings and cardboard in a sunny corner of the garden will do. Add food waste and garden waste in roughly equal measures and make sure you turn it (i.e. mix it up) occasionally with a fork. It will take about six months to mature.
Use what's around the house to help: Keen gardeners are often more than happy to give you cuttings or surplus seedlings, which will save you money. They may even lend you gardening tools, so you don't need to buy your own. You can also use your old egg cartons for seedling pots. When it's time to plant them, just separate the sections and plant them directly into the soil – the carton bits will just rot in the earth.
Slug solutions: To keep slugs off your plants, scatter crushed up eggshells or coffee granules around them – and try rubbing Vaseline around the top of pots. Safely monitoring for slugs and other insects can be a great way to engage the children in your life with the various creatures of the garden too.
Time allocation: When choosing what you want to grow, it's advisable to speak to either another avid gardener or staff member at a garden centre. They'll be best placed to answer any queries on what type of soil is best and how much sunlight, water, and plant food is needed. Critically, they'll also be able to guide you on how much care each plant or crop will need to grow in good condition, as this will vary depending on your choice.
Let's talk about the weather: Depending on the season, the choice available and impact to their growth will change. For example, to combat months when plants aren't receiving as much sunlight, putting an aluminium foil-covered board angled towards the sun next to them will really help reflect whatever light there is. In summer, making sure plants receive ample amounts of fresh water and some respite from the sun is key to avoid drying out in the heat. With all that hard labour taken care of, last thing on the agenda is to just sit back, relax and marvel at your efforts!
Myles Edwards, Membership Director at Foresters Friendly Society commented: "Many often find themselves slightly overwhelmed by retirement. Going from a regular working week to a diary free of commitments can be isolating and can negatively impact both mental and physical health. It's important to stay active but that can often come with a financial cost."
"That's where becoming part of a mutual or friendly society can really help. With a range of membership activities offered for free or at a subsidised rate to members, retirees can make new friends, get involved in running/organising their local branches, see new places, and take up new hobbies. This helps keep the mind young by developing new skills and utilising existing ones, and ensures that retirement is an exciting and enjoyable experience."