The People's Friend Story Writing Workshop
---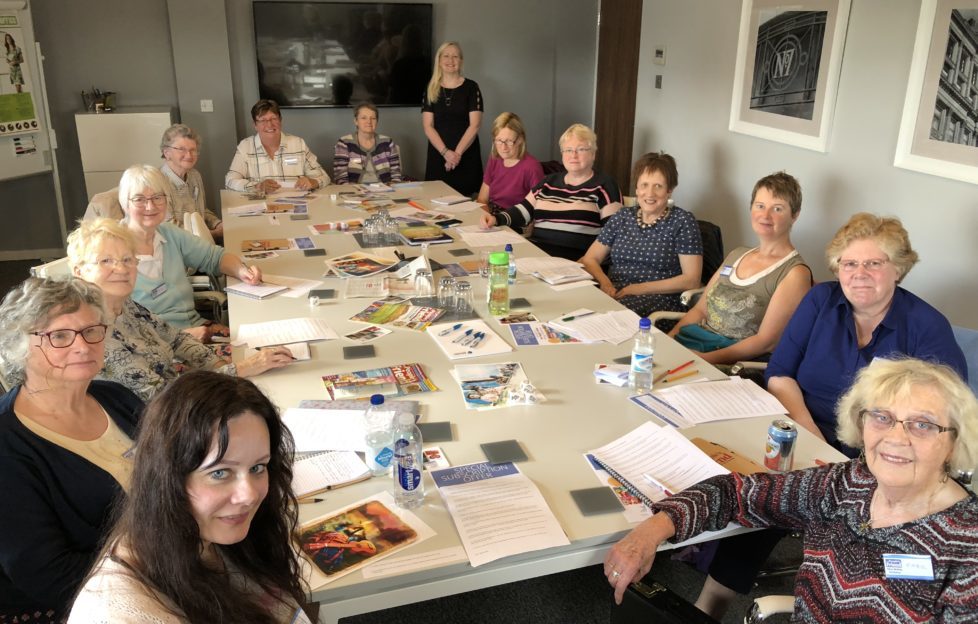 Lucy heads to Glasgow for her first "The People's Friend" Writing Workshop
It's Tuesday morning at 7 45am. I'm on the platform at Dundee's new railway station, about to meet Fiction Ed Shirley and head to Glasgow. The train's busy but it's a beautiful day, and I'm looking forward to my first Writing Workshop.
Arrival and cups of tea
It was a pleasure to 'meet and greet' the writers who'd come along. One of the nicest things about small groups is that you have time to talk to each other. And as there was plenty of tea and coffee, and more importantly, biscuits, it was all good!
Some of the writers had already had work published in the Friend, and some were complete beginners. And one of our writers, Victoria Scotland, was able to see her very first Friend story in print – it had just been published that day!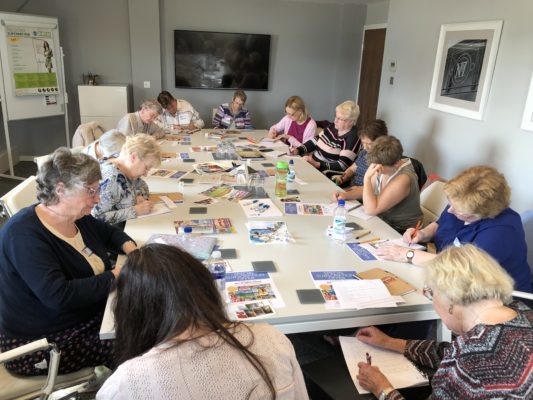 Let's get down to business
Shirley began by talking about The People's Friend. As we approach our 150th Anniversary, we're still famous for our fiction – did you know we are the biggest publisher of short stories for women in the UK? We buy over 600 a year – seven in every issue, plus two serials; fourteen in every Special; yet more for our Annual.
Shirley talked about what makes Friend fiction special. What would, and wouldn't be comfortable for our readers, content-wise. How to avoid writing stories with well-worn themes which don't say anything new. And the special connection we have with our readers.
Things to bear in mind
We also flagged up practical bits and bobs for aspiring contributors, such as story length – People's Friend stories are generally 1200, 2000 or 3000 words long. Remembering that our readers are not 'old' – being 70 now is very different from being 70 years ago. And keeping in mind what's important – that we are writing for our readers, to entertain them.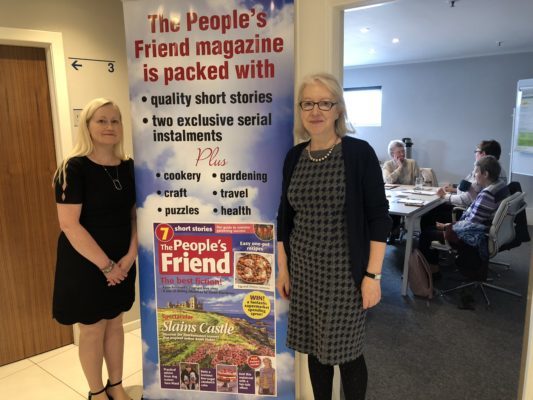 Kate's contribution
Published author and Friend favourite Kate Blackadder gave us her perspective as a contributor, with lots of practical suggestions on how to get started writing, what to do if you hit a snag, and where to find inspiration.
Opportunities for writers
It was a very full day, with a nice mix of listening, practical work, and swapping ideas and suggestions – including tips on how to create strong characters and ways to structure your story. It's an ideal starting point for new writers. Here at the Friend, we also now handle fiction for The Weekly News, which has two short stories per week; PF Pocket Novels (37,000 words) are published twice monthly, and we also publish poetry in our weekly, specials, and annuals.
Ready to start writing? Read our guidelines first at www.thepeoplesfriend.co.uk