Sip A 70s Parma Violet Cocktail
---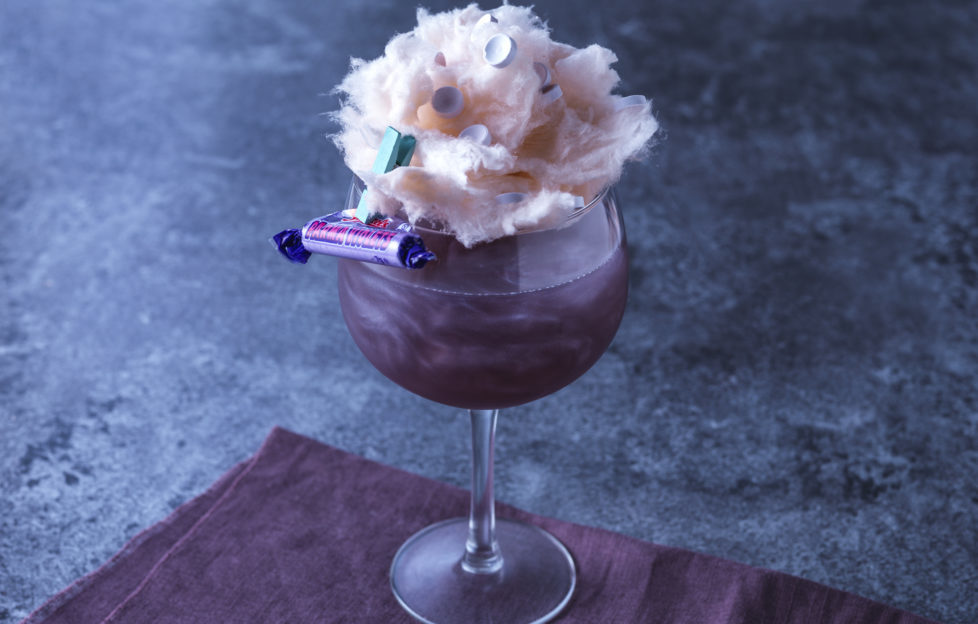 50ml So Strawberry Lambrini
25ml Gin
25ml violet liqueur 
15ml lavender sugar
15ml lemon juice
A pinch of Purple Unicorn Shimmer powder
Do you remember buying those Parma Violet sweets from the corner shop?
With this old-school favourite cocktail, you can enjoy that great taste again any night of the week . . . and it'll have a little extra kick!
And thanks to the fabulous addition of the Purple Unicorn Shimmer powder, your drink will even sparkle as you sip!
You won't need much in the way of equipment to make this happen — just take a look in your cupboard for a cocktail shaker and a sieve.
Method:
Pour all ingredients into a cocktail shaker and shake vigorously.
Then double strain with a strainer and sieve into a chilled Paris Goblet or Copa-style gin glass.
Garnish with candy floss and Parma violet sweets.
And that's it! Guaranteed to sweeten any cocktail hour. Or maybe even a posh party — like our 150th birthday bash in January, when we enjoyed these wonderful American summer drinks from 1872.
We often go delve back into our Archives looking for a little taste of history. Like these dessert recipes from 1878, or this 1915 Ayrshire shortbread recipe. 
For more like this, click on the tag below.
Why not reduce the cocktail guilt with a look at our health pages?