Beef & Chorizo Lasagne
---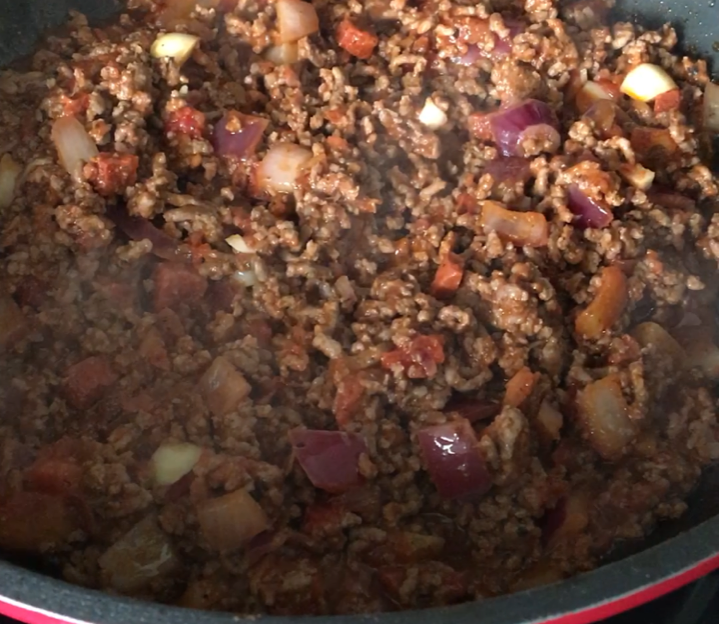 I red onion
3 cloves of smoked garlic
1 tin of chopped tomatoes
2 tbs tomato puree
150ml stock
400g minced beef
1 large jar of ready made white sauce
150g Grated cheddar
1 tsp smoked paprika
Lasagne sheets
Luckily for my family, I am a maverick in the kitchen. Mostly at creating new recipes, sometimes I miss, (okay, okay, mostly I miss), but when I do create a hit, it's worth eating again and again. This Beef and Chorizo Lasagne is one of those hits!
Method
Brown mince and set aside.
Pop the chorizo into a non-stick frying pan, and cook gently.
Chop garlic and onion and add to the chorizo, the oil released from the sausage should be enough to cook these, but do add a little more if it's too dry for you.
Add the mince and give a good stir, then add in the smoked paprika, tinned tomatoes, puree, and stock. Stir and simmer gently for 30 minutes.
Layer sauce in a dish with alternate layers of white sauce and meat sauce.
Sprinkle grated cheese over the top, cover and cook for 40 minutes.
Remove the foil and cook until the cheese browns and bubbles.