Meet The Pet Poet Laureate
---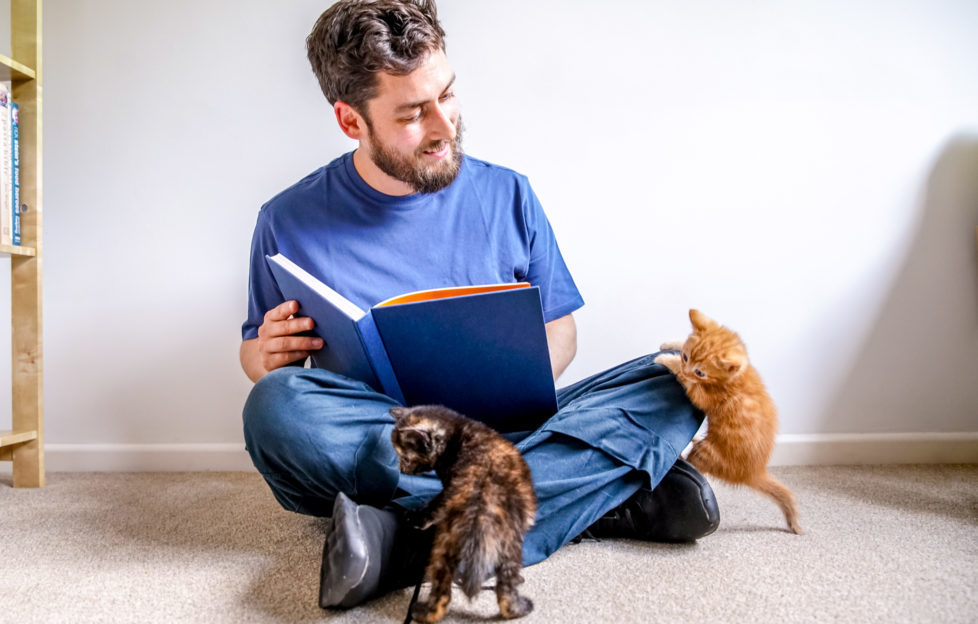 The Pet Poet Laureate interacts with mum, Ella, and her litter of kittens on whom his launch poem is based
We meet Russell Jones, appointed as the UK's first Pet Poet Laureate
National pet charity, Blue Cross, is excited to announce that the first-ever Pet Poet Laureate has been appointed!
Over the next year, Russell Jones will pen a series of poems about pets, and the positive influence and impact they have on our lives. Russell, who has published five collections of poetry, pipped over 20 shortlisted poets to the post, which was judged by The Poetry Society.
Sharing Blue Cross's passion for pets and pet welfare, Russell told us, "Having been a pet owner for as long as I can remember, I am absolutely delighted to have been chosen to take on this role. I can't wait to get started!"
Edinburgh-based Russell's winning entry poem, A Tempest, is based on the real-life struggles of an abandoned cat and her homeless kittens. This and all Russell's pet poetry over the next twelve months will appear on the Blue Cross website, and social channels – www.bluecross.org.uk. Themes which Russell will explore throughout the year include such varied topics as the impact pets have on child development, through to the role pets played in the First World War.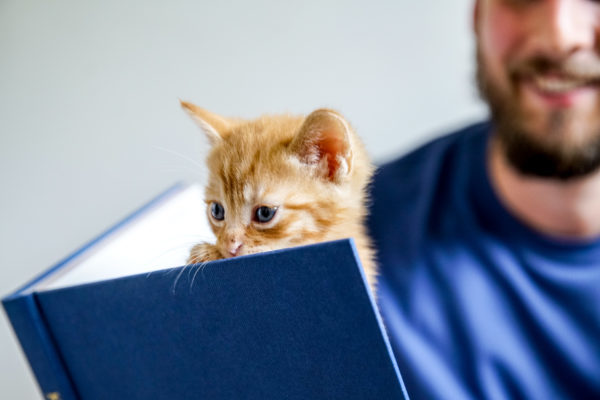 Russell's Winning Poem
A Tempest
– for Ella ("Beautiful Fairy")
Cast away, nursing futures,
mottled shells spilled
on bare shores.
Ella, hold them close,
listen to those tiny oceans
roar, sail fast with hope beyond
hope. Who knows what storms
you navigate or divine.
Be not afraid,
this isle is full
of distant mews, incantations
and leviathans. A blue cross
cuts the squall. You will wake
to your babes lapping, think
of new worlds.
Pets in Poetry
Julia Bird, Projects Manager at The British Poetry Society said, "The Poetry Society is delighted to partner with national pet charity Blue Cross to judge the Pet Poet Laureate search. TS Eliot marvelled at the 'terpsichorean powers' of cats, and Elizabeth Barrett Browning noted the 'loyal cheer' of dogs.
"With many households considering pets part of the family, it's appropriate and exciting for a new poetic voice to step in and respond to how we see our furry friends today."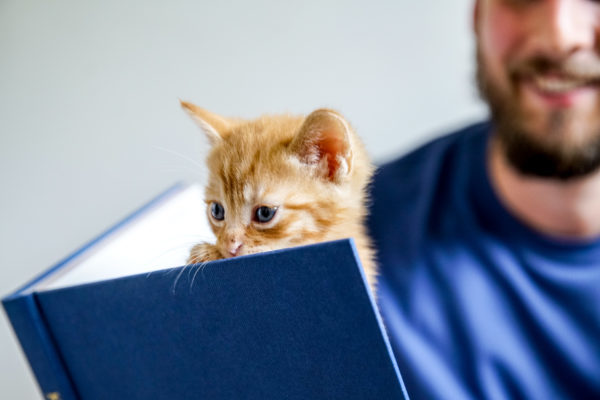 About Blue Cross
Blue Cross is a national charity which has helped sick, injured, abandoned and homeless pets for over 120 years. Last year, Blue Cross provided medical care for 28,059 animals, helped 8950 pets find a forever home, and comforted 8,229 people through their Bereavement Support Service (open 8 30 am to 8 30 pm every day, Freephone 0800 096 6606).