Avocado Chocolate Bread
---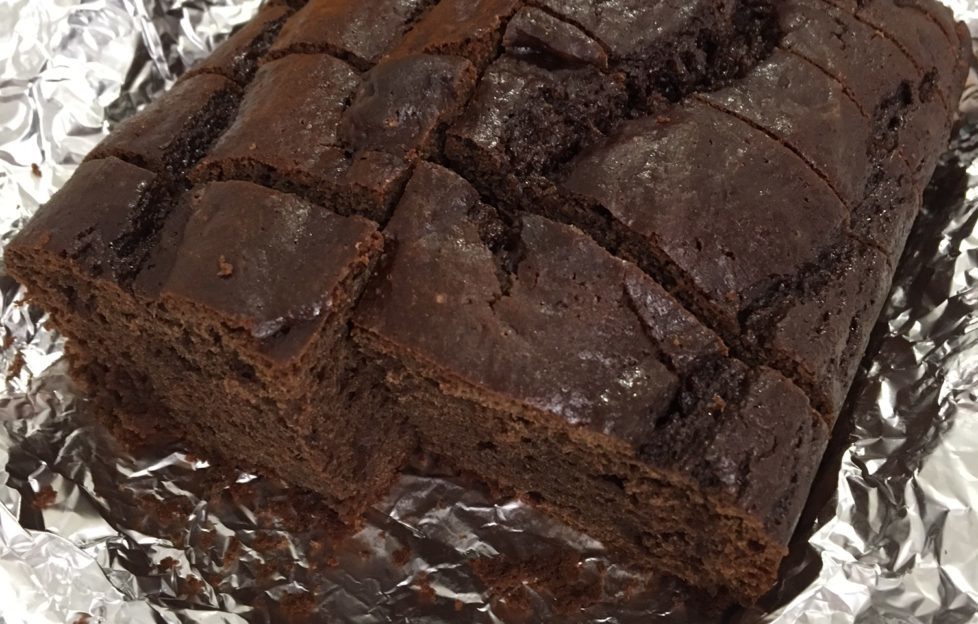 1c plain flour
1/2c cocoa powder
1 mashed avocado
1 tsp baking powder
1 tsp ground cinnamon
1/2 salt
1c sugar
2 eggs
1tsp Vanilla extract
1 medium courgette, grated
1c chocolate chips
If you are the jolly sort to throw caution to the wind, and like the odd vegetable in your desserts then pull up a chair – we're in business!
Another thing worth noting (besides stray vegetables) is this cake-like bread has its measurements in cups, not grams. It's definitely worth making though, as it is delicious!
Method
Preheat oven to 180'c.
Whisk flour, cocoa powder, baking powder, cinnamon and salt in a large bowl.
In another bowl mix the mashed avocado, eggs, sugar, and vanilla.
Add the courgette and combine the flour mixtures, then add in the chocolate chips.
Bake in the oven for roughly 40 mins, check, then if needed bake for a further 10-20 minutes.