Features Ed Book Review: How To See Nature
---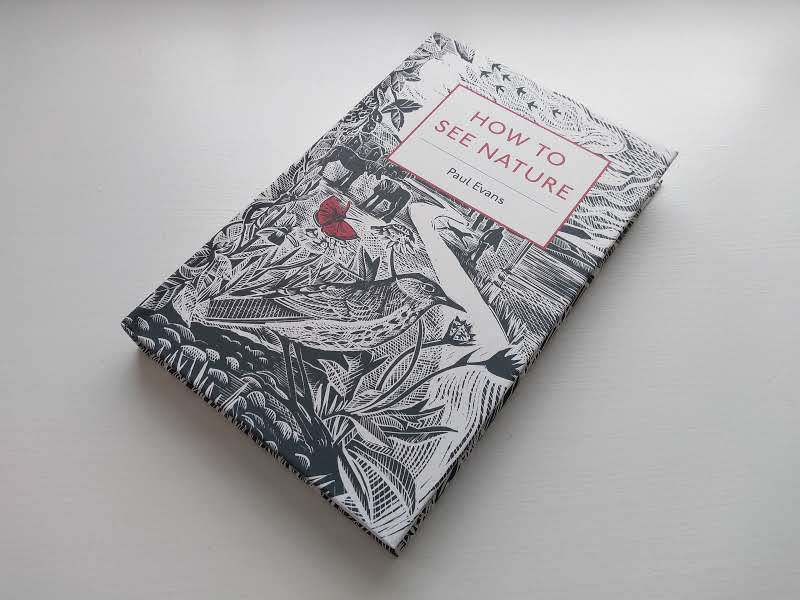 This lovely wee book would be the perfect birthday present or (dare I say it) stocking filler for a nature lover.
Paul Evans is a contributing writer to the Guardian's Country Diary column, and this book is a series of longer essays on the same sort of subjects he covers for the newspaper.
From the foliage that grows on our city's wastelands to the forests that have seen the return of boar and polecats, Paul fuses together old folklore and new science plus a little romance to ensure that you learn something new with each chapter and finish it with a fresh appreciation of nature in our cities and wild places.
I loved the chapter about artificial lighting. Most of us live with twenty-four hour light, orange street lamps outside out windows. But did you know that there is actually evidence of increased insect activity around them? Paul looks at the way nature has (or hasn't) adapted to the changing world, and it's fascinating reading.
The chapter on common land is also interesting. It's a long-standing legal thing in the U.K., where land can be privately owned but the ordinary folk have a right to graze animals on it, walk across it or plant on it. It's evident in places with Common in the name, which are all over the shop.
There was a spot in Kent called Lodge Hill, where the MoD were stationed for a while. Now the MoD have left, there are plans afoot to build 5000 homes on the area. Paul remarks how despite the aggressive intentions of the MoD, their sparse use of the land meant that it was ideal for a substantial nightingale population to thrive. Now development would threaten that. We really have to think about what we're doing – these small changes and populations might seem insignificant, but bit by bit it'll add up and we'll be left with nothing left but flies and seagulls!
It's like going on a short walk with a knowledgeable guide. Refreshing and educational.