Writer Of The Week: Jan Snook
---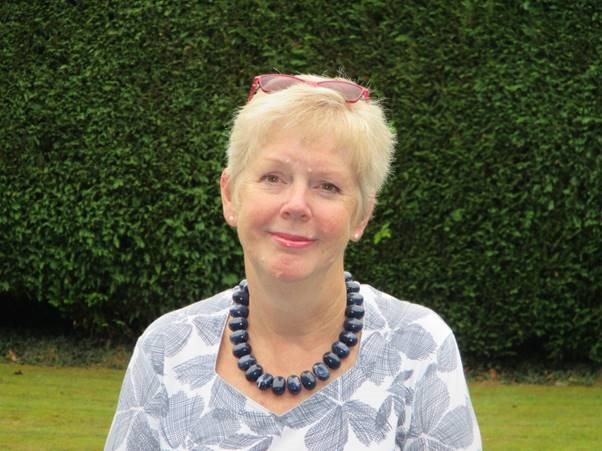 My Writer of the Week is Jan Snook who has become one of our most regular and reliable contributors.
You have a new serial starting this week, Second Chance, and a series, too, Say It With Flowers. Did you find them different disciplines to write?
This is my first series, and the very short 800-word length took some getting used to. Also, because each episode is self-contained I needed to set the scene for any new readers more than I would in a serial – but it was great being able to complete an episode in one short writing session, without worrying about cliff-hangers!
You started out, as most of our serial writers do, with short stories. Where does your heart lie?
I love short stories, but now I love serials too. The length allows for more depth, and I enjoy getting to know my characters better: my only problem is keeping the conflict going week after week – I so want my characters to be happy, and I have to stop myself from letting the hero propose in the first paragraph!
Your first serial for us was Dancing Queen in 2016. Was it scary "stepping up" to serials? Exciting?
I'd had over 100 short stories published before entering your serial competition (and not winning a competition isn't as scary as 'rejection'!), but it still felt as if I was being allowed to join the grown-ups when my entry was accepted.
You're very prolific, and always meet our deadlines, too. Do you find it easy to structure your writing time?
Fortunately I'm now retired, so I do have time, but I'm very strict with myself: I write every day (including Christmas Day) even if it's only for ten minutes. I know how much I would procrastinate, if I didn't!
Notebook and pencil or laptop? Kitchen table or study? Blank wall or inspiring view?
I can write anywhere (I'm writing this while waiting to board a ferry), but I mostly write on a computer in the study, with my eyes firmly on the screen. I do always have a notebook with me, and get unreasonably panicky if I haven't got at least a dozen pencils in my bag…
And a PS: What's your one top tip for aspiring writers?
Carry a notebook: ideas escape if you don't nail them down the minute they arrive!