Beef and Tomato Stew
---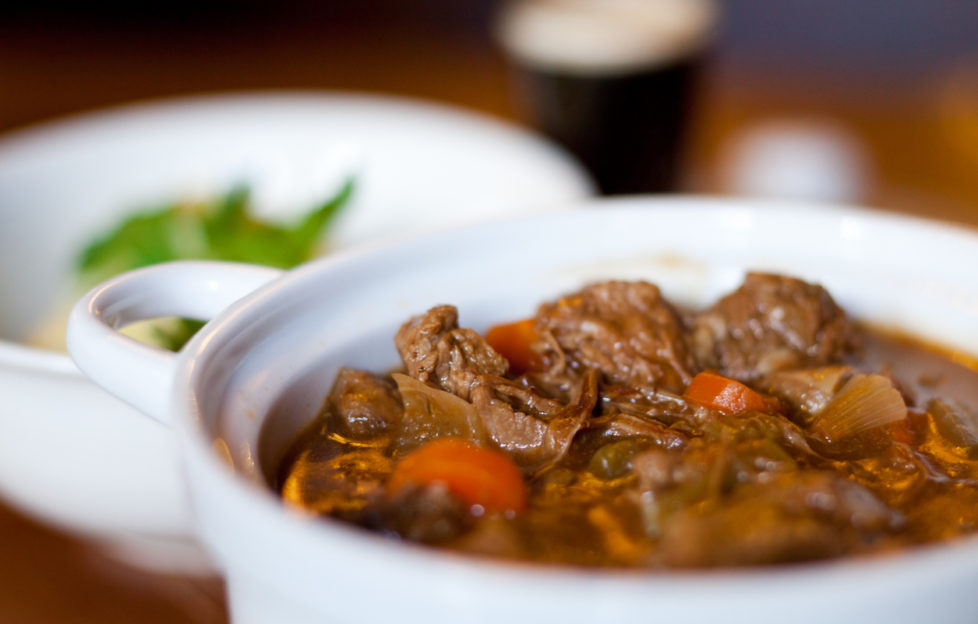 Ingredients
2 carrots
2 sticks celery
1 medium onion
500 g stewing steak
1 rounded tablespoon plain flour (add more if you like thick stews)
2-3 bay leaves
500 ml charismatic ale, like Theakston Old Peculier or Newcastle Brown
1x can chopped tomatoes
www.thepeoplesfriend.co.uk
Continuing my obsession for all things one-pot, this is a simple recipe for a hearty stew. I add an extra level tablespoon of flour because I like a thick gravy. Although it's a great winter warmer, bear in mind that you will need to throw a window or two open during cooking as the rich beer smell fills the house for the three hours of cooking – and quite a while after! Lastly, as with any stew, it's actually better made the day before and left overnight to steep.
Chop carrots, onions and celery and fry gently in a good glug of oil in a hobproof casserole or stock pot.
Add beef, flour and the bay leaves and stir.
Add beer and can of tomatoes, season and pop the whole lot into the oven for 3 hours at around 150 deg. C.
Serve (the next day, preferably) with mash.