Hay-box Cooking in WW1
---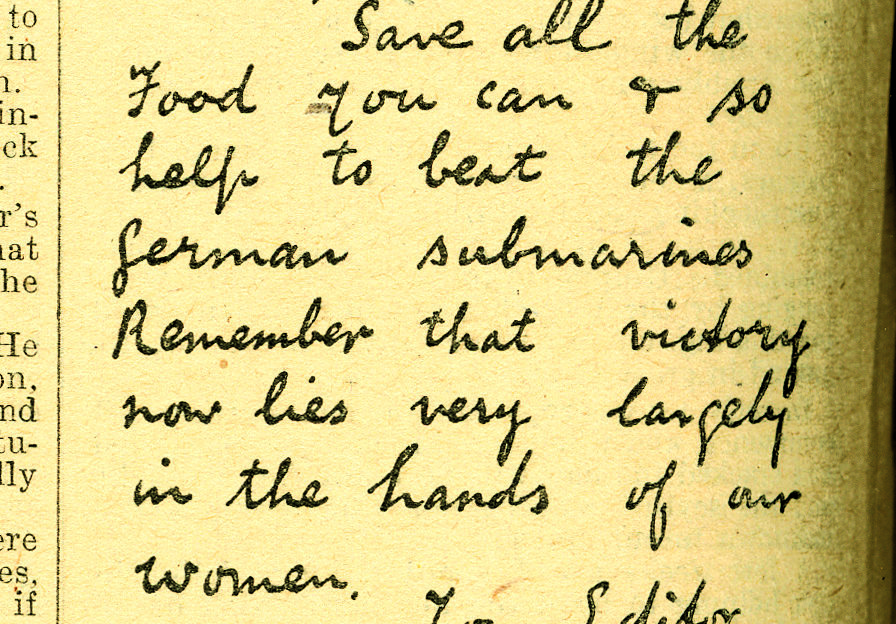 As the First World War wore on, and in the years afterwards, the "Friend" was full of advice on how to use thrift and ingenuity in the kitchen. The hay box was an economical method of cooking, which cookery editor Kitty encouraged "Friend'' readers to try for themselves!
"Any box will do," advised hay-box expert Mrs J.S. Smith of Newport, Fife, "provided it is large enough to have quite six inches of hay at the foot and round the sides of the pan. Having lined your box, press in hay to nearly the top. Have one or two cushions filled with hay, and some bricks. Make a cavity with your hands for the size of saucepan you wish to put in. Then having got your pan in you cover it with the cushion, tucking it into all the corners and sides, and put on the bricks to press it firmly.
"The food must be boiling when it is put into the box. Have your box ready. Go as fast as you can, bury it, cover it, weight it and leave it alone till dishing-up time.
"Keep your pans full. Give more time when using the hay box than in the ordinary method. For instance a stew should be cooked on the gas very gently for 50 or 60 minutes, and then put into the hay box for three or four hours. Leave it undisturbed as long as you can. Many things can be cooked overnight – lentils, beans, boiled bacon, fruit &c.
"I was asked recently what the hay box would cook and I replied – 'Anything, with the exception of steamed puddings'."
 Country Stew (1918)
Boil together 1 teacupful red lentils and ½ teacupful rice; season to taste, and simmer until tender (or put into the hay box and forget about it for a while).
Then into boiling salted water put some roughly cut carrot, turnip and onion, green soaked peas, and potatoes. Cook gently – in hay box if possible (both into same box if cooked at the same time). When dishing, stir both together, adding a little margarine. Season to taste with black pepper and salt. Serve boiled dumpling and syrup with this.
More WW1 recipes and reading can be found in The Great War – The People's Friend First World War Collector's Edition. It's available priced £4.99 from our shop at www.dcthomsonshop.co.uk. Freephone 0800 318 846.